---
I got the chance to work with William a few months ago when I was looking for top pets to keep when you live off the grid.
Even I know uniquepetswiki many months ago when my husband tells me that a man is sharing his story about reptiles, and my husband learned a lot from him (my husband has a leopard gecko).
At that moment, I am like, "Okay! So…?" I don't really "love" reptiles, haha; I love dogs, that is why I didn't care much about the site.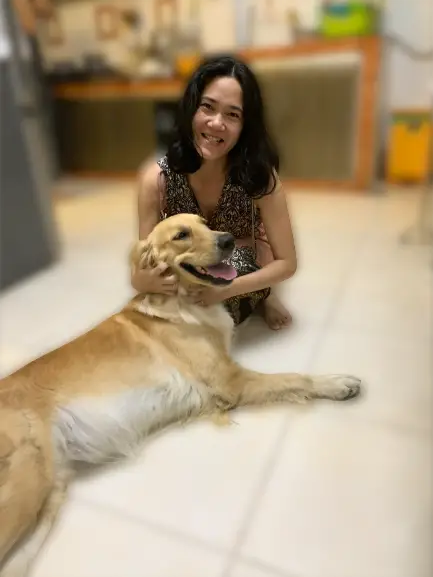 Me and "Na". A lovely dog
7 months later, when I am researching top animals to keep as pets when off the grid. I realized that this site, even a big website about keeping pets, but William only talks about reptiles. And Kevin, talking about squirrels.
Wow, a big pet site, but only talk about reptiles? It doesn't seem to be normal.
I reached William on 07 May 2021, asked him to have me on the site as breeds' author. I will share my interest with the site readers about all the breeds' info.
Guess what? William didn't accept it. He said that many contributors asked him to publish guest posts. And, uniquepetswiki doesn't allow it for any reason.
I had to convince him that I am not reaching for the guest posts, I want to contribute 🙂 Here are some factors that I used:
I am the admin of an off-grid community with over 50k users.
I have a site talking about off-grid.
I won't insert any "paid link" to this site. All the links would be natural.
After a week, William back to me with a Yes.
Now, I am here.
Thank you, William, for the chance.
You can contact me at:
My facebook
My Linkedin