Becoming a guinea pig owner can be quite confusing as there are several things that you will need to consider.
One of the things to consider as a new guinea pig owner is the health of your cavies. Since guinea pigs are pocket-sized rodents, you may also wonder if they can get wet tails.
Wet tail, also called proliferative ileitis, is a disease that commonly affects hamsters and is caused by stress. Even when you provide adequate treatment, hamsters can die within 48-72 hours.
In this article, we will explain everything you need to know about wet tails, from whether guinea pigs can get wet tails to how you can treat them.
Do Guinea Pigs Get Wet Tail?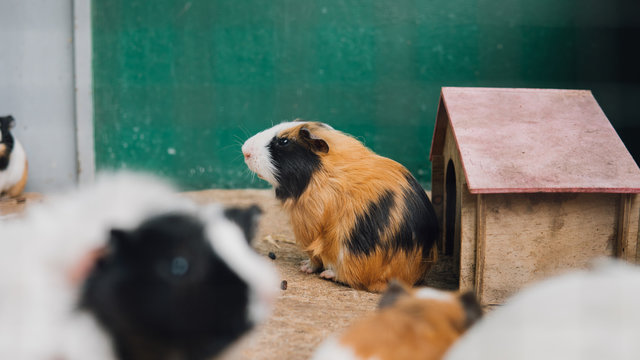 Unlike hamsters, it is not common for guinea pigs to get wet tails. This is because guinea pigs suffered from a rare gene mutation that suppressed their tail development and didn't have a tail. However, they still have a tailbone.
On the other hand, a wet tail is a sign of diarrhea, and guinea pigs can get diarrhea. Once you notice this sign, it is best to treat it immediately, as diarrhea can be fatal.
Thing That Is Called Wet Tail Could Be Guinea Pig Diarrhea
As stated before, a wet tail is an indicator that your guinea pig may be suffering from diarrhea. Diarrhea is a condition where a guinea pig has a loose, soft, or watery poop.
This can occur numerous times per day, and it is usually smelly and messy.
Diarrhea is not only messy; it also indicates that your guinea pig has a serious health problem.
Signs And Symptoms of Diarrhea in Guinea Pigs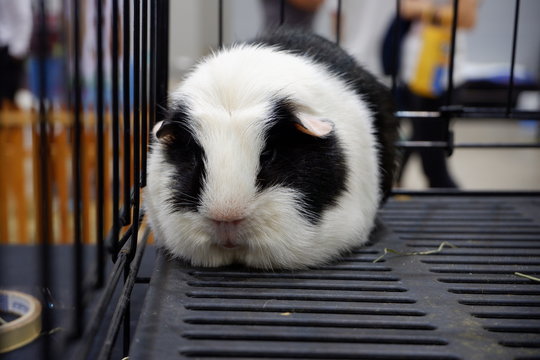 Some of the signs that indicate your guinea pig is suffering from diarrhea are stated below.
Loss of appetite
Abdominal pain
Lethargy
Loose and watery poop
Dehydration
Sunken eyeballs
Soiling of the fur around the genital and anal area of guinea pig
Foul smell
OASIS #80254 Vita Drops-Pure C for Guinea Pig, 2-Ounce
Sale
OASIS #80254 Vita Drops-Pure C for Guinea Pig, 2-Ounce, Packaging may vary
Vita drops is a convenient way to assure that guinea pig is receiving the fresh vitamin C they require daily
Feature supplements the pet's dry diet to assure proper nutrition
Includes eye-dropper dispenser and detailed instructions
A fresh dose in the water bottle daily helps to keep guinea pig happy and healthy
This product weighs 2-ounce. Packaging may vary.
Last update on 2022-08-02 / Affiliate links / Images from Amazon Product Advertising API
Causes of Diarrhea in Guinea Pigs
There are several things that can cause diarrhea in a guinea pig. Guinea pigs can develop diarrhea if bacterial, viral, or parasite infection. Another thing that can cause diarrhea in guinea pigs is feeding your pet an improper diet.
Stress can also cause diarrhea in guinea pigs. Furthermore, guinea pigs suffering from cancers and other diseases can also have diarrhea.
How To Treat Diarrhea in Guinea Pigs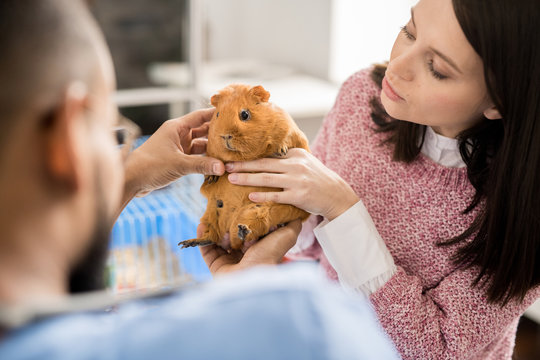 Before effectively treating diarrhea in guinea pigs, you will first need to know the cause. In case of diarrhea caused by diet, you can treat this by providing more fiber or vitamin C for your guinea pig.
You will also need to reduce anything that is stressing your guinea pig to help treat diarrhea caused by stress.
Furthermore, you may need to provide various medications if your guinea pigs suffer from parasites, infections, or disease. You may also have to administer fluid if your guinea pig is dehydrated due to diarrhea.
It is recommended that you visit a vet when you are unsure of the cause of diarrhea in your guinea pig. The vet will help do a physical examination on your guinea pig to determine the cause of diarrhea and the best way to treat it.
How Do You Prevent Diarrhea in Guinea Pigs?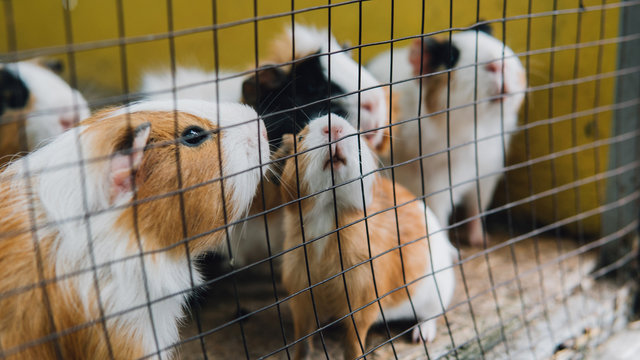 One of the common reasons for diarrhea in guinea pigs is if you provide an inappropriate diet. This means you can prevent diarrhea in your guinea pig by providing them with a diet rich in fiber with leafy vegetables for maintaining a healthy gut.
Another thing is to keep your guinea pigs away from drafts and areas where there are other pets. This will help to ensure that your guinea pig is not stressed frequently.
Furthermore, you should regularly clean your guinea pig's environment to avoid infection.
Whenever you bring a new guinea pig home, you should first quarantine it for about a week before introducing it to older pigs. This will help to prevent parasite spreads that can cause diarrhea.
Lastly, once you notice that your guinea pig is not acting normal for more than a day, you should consult with your vet immediately for diagnosis.
Frequently Asked Questions (FAQs)
Can wet tails be passed to guinea pigs?
No. This is because wet tails in hamsters are usually stress-related, and it is unlikely that they can be passed to your guinea pigs. However, you should ensure that the environment you keep your guinea pig is always clean and always maintain good hygiene.
Is wet tail contagious to humans?
Wet tail is quite contagious to other hamsters. However, a wet tail can lead to stomach upsets in humans in rare cases, and it is best that you wash your hands thoroughly before and after you handle your sick pet.
You should also try to quarantine them from other animals until treated.
Can you cure wet tails at home?
Yes, you can try to administer a wet tail drop to your pet at home if you cannot get access to an exotic vet. These drops usually have antibiotics in them and are orange flavored.
You can buy them without a vet prescription, and you can administer them by placing them directly in your hamster's mouth or in a water bottle.
Timothy Pellets – 100% All Natural, High Fiber
Timothy Pellets (4 lb.) - 100% All Natural, High Fiber, Sun Cured Timothy Hay Grass Food & Treat - Rabbits, Guinea Pigs, Chinchillas, Degus, Prairie Dogs, Tortoises, Hamsters, Gerbils, Rats
✔ RECOMMENDED - Highly recommended by veterinarians, they are a great choice to prevent obesity because they provide higher digestible fiber and are lower in protein content.
✔ HEALTHY - This diet tastes great and supports digestive motility, these pellets include balanced & essential vitamins and minerals.
✔ COMPLETE - Designed to meet the specific nutritional needs of Rabbits, Guinea pigs, and other grass feeding pets
✔ NATURAL - No additives, preservatives, or fillers
✔ FAST, FREE SHIPPING in USA! Avg 3 days! ZooPro sells exotic animal food and accessories that are manufactured by Exotic Nutrition Pet Supply Company. Exotic Nutrition has been the industry leader of exotic animal products since 1998, specializing in sugar gliders, hedgehogs, prairie dogs, marmosets, degus, skunks, opossums, chinchillas, rats, hamsters, gerbils, squirrels, rabbits, guinea pigs, rodents, ferrets, chickens, bluebirds, wild birds, monkeys, marsupials, reptiles, amphibians & more
Last update on 2022-08-02 / Affiliate links / Images from Amazon Product Advertising API
In Conclusion
Wet tail is a common disease that occurs in hamsters and usually caused by stress. However, guinea pigs can have wet tails, but it is more of a symptom of diarrhea. We hope this article answers all your questions regarding wet tails in guinea pigs.
If you have any questions or comments about this article, you can use the comment section below.