As you prepare to get your favorite pet snake, it is important to shop for a cage where your pet will reside. Among the different options in the market, plastic cages are a favorite among snake pet keepers around the world. We have gone ahead and researched about three of the best plastic snake cages available on Amazon, as well as, their pros and cons.
In general, plastic cages are selected over other types of cages due to a number of reasons. They last longer than other cages due to the durable nature of the material. If wood is used, it may rot or split with ease. On the other hand, glass can easily crack or break especially in a case where a heating fad is fixed on its bottom.
Additionally, plastic snake cages are easy to clean. When dealing with wood, it is almost impossible to sterilize well because of its capacity to absorb moisture, germs and other contaminants. Cleaning plastics only takes a few minutes using a simple spray bottle. These cages are also lightweight hence you can move it around easily.
There are three plastic cages that we recommend for use by you as a snake keeper. These cages are available on Amazon for you to look at and purchase. Without further ado, these are the top plastic snake cages available for you on Amazon.
IN A HURRY? HERE are OUR TOP PICKS…
Last update on 2020-06-03 / Affiliate links / Images from Amazon Product Advertising API
Our Reviews Detail for top plastic snake cages
1. Exo Terra Faunarium – Flat Home
This is a plastic faunarium, which ideal as an all-purpose terrarium for amphibians, snakes, insects, and reptiles. It comes with easy edges that enable handling to make transportation easy for the keeper. Removal and placement of pets is made east by the top clear window that opens outwards. Furthermore, this cage is stackable, which is easy to place in the house when you have more than one pet that cannot be placed together.
It is a great cage for temporary housing of reptiles before moving to their terrarium. The cage can also house your snake's live food. If you need to quarantine one or some of your pets to curb disease spread, you can use it. There is a door at the top that is transparent and makes access to the pet easy.
Whether it is your favorite corn snake or green tree python, it will enjoy the stay since there is good ventilation. Ease of access and opening the cage makes cleaning and disinfecting easy and enjoyable for you. This is the large option from Exo Terra. It measures 18 inches in length, 11.6 inches in width and 5.9 inches in height.
On Amazon, this product has been rated 3.7 from reviews made by 215 people with 53% rating it 5 stars. It usually has a weight of approx. 2.2 lbs. The shipping weight of this product is 2.4 pounds. You can also get it delivered to any part of the world.
Features
The weight is 2.2 pounds and shipping weight is 2.4 pounds.
It can be shipped within the United States, but not available / eligible for international shipping.
Dimensions measure 18 x 11.6 x 5.9 inches
Entire housing is made out of plastic
It comes with a divider incase you use one for two pets that do not get along
Multiple tiny openings for fresh air exist sumary
Pros
✅ Easy to maintain temperature and humidity through the plastic material
✅The cage is large enough to fit a big snake and components
✅Latches are large and secured
✅Simple and easy to use design for snakes and other reptiles
✅Value for money for you as a customers
✅Hard for the pet to escape, and ensure security
✅Multiple uses
Cons
❌The top can be hard to remove for some pet keepers as the top sags in the middle
❌Plastic discolors to a slight yellow tint making visibility hard and at times
❌Complaints of breaking if dropped so not very sturdy, and arriving in broken pieces after shipping
❌It lacks flaps like other products
Last update on 2022-03-16 / Affiliate links / Images from Amazon Product Advertising API
2. Xu-pet Plastic Vivarium Snake Box
This product from Xu-pet is made from plastic. Xu-pet is known for making various pet products, especially reptile box accessories. It is large as it measures 60 cm by 40 cm by 40 cm, and is highly transparent and very ornamental product. The material is excellent in high temperature resistance and moisture proofing. 
The cage is easy to clean and also not easy to damage. It is ideal for your favorite snake pet, and it can also be used for other pets. Adequate vents exist to ensure that air circulation in the cage is well done to ensure your pet's safety and health. Sliding doors on the front of the cage make it easy for you to observe the pets.
The easy sliding door also makes it possible and convenient for you to transfer the pets and also feed them. Large and ornamental increases visual appearance of the cage, which only adds to the beauty of your pet snake that calls it home. The cage also comes with a lampshade, which lights and heats the cage as required.
As indicated, this cage is not only ideal for your pet snake, but it can also be home for all kinds of reptiles, amphibians, invertebrates, spiders, chameleons, frogs, and lizards among others. It is spacious enough to keep a medium size snake. You can also consider it for its unique shape that is not boxy like other cages.
Once purchased, the product comes with a complete product use approach. It is a professional product and it can be ideal for you to make a choice and buy this product. Although the company making this product is highly rated on Amazon, the actual product lacks reviews from customers.
Features
The item weighs 14.33 pounds and the shipping weight is also put at 14.3 pounds.
Dimensions are 23.62 inches by 15.74 inches by 15.74 inches
Construction is done entirely from plastic
It is highly transparent and ornamental, and has large decorative space, which is also safe and interesting.
The materials making the product are high-quality and not easy to break hence increasing durability
Spacious, comfortable and stylish interior
Pros
✅International shipping is available and should take about 10 days
✅It is a new product in the market, which assumes producers have focused on inferiority of old products and improved in this one.
✅It is decorative and spacious for your pet and ideal for a wide range of pets
✅The cage comes fitted with a lampshade, which is an added advantage
✅Durability is there considering the composite nature of the plastic used
Cons
❌As a new product, there are no reviews from other customers hence a risky product to purchase
❌Fairly expensive at about $120 more than the next featured option
❌The company making it lacks ample experience in vivariums or cages
❌It has not stood the test of time on its durability
Last update on 2020-06-03 / Affiliate links / Images from Amazon Product Advertising API
3. Komodo Plastic Terrarium
Komodo plastic terrarium is one of the best plastic cages for snake in the market, and it is also cheap. It is an ideal product for the transportation of reptiles, breeding and raising young hatchlings, and for quarantining too. A perfect semi-permanent home for your pet snake, and some people have used it as a permanent home as well.
This specific model comes in different sizes including tall and flat in order to suit the needs of your pet snake. It offers a sleek and contemporary design that matches purpose-built features that ensure optimum health and safety of the pets.  Angled ventilations are part of this product's features, and they optimize airflow.
Large doors add to the features making this one of the best snake cages as they improve on ease of access. It is possible to stack these boxes for breeding or even display. Their feet are non-slip making handling while stacked easy. They have useful pop-out cable openings for use in any electrical connectivity needs.
Komodo brand is among the world leaders in reptile care products. It has good reputation in the delivery of responsible reptile care. As such, it makes it ideal for any keeper even novices to start with their products. The package comes well boxed to prevent any possible damages.
Features
Side ventilation holes ideal for natural air flow
Cable ports located on the lid that enable handling with the lid remaining properly closed
There are two fixing clips that ensure safety of the pets as once fixed the pet cannot push the lid open
It has carry handles for the ease of transportation and your comfort
The lid is removable that allows you to easily, safely and carefully remove or place your pet into the cage
4 non-slip feet pads on each of the corners make it firm where placed even if the pet decides to go wild while inside
A feeding hatch is located on the top of the lid, which opens up enough space without the need to open the lid completely
There are also top ventilation holes, which also increases air circulation in the cage
Its dimensions are 48cm x 31cm x 18cm and 13392ml in volume
Batteries are not required to operate it
It weighs 1.11kg
Pros
✅ Ideal for keeping a wide range of pets including snakes, pets and amphibians
✅Can be used as a semi-permanent home or as permanent depending on the pet placed inside
✅Lightweight, hence easy to transport
✅Its transparency makes it easy to observe the creatures inside
✅Ideal for a starting snake keeper due to its durability
✅Heating is possible using a heat or other compatible alternatives
✅It is inexpensive compared to other options
Cons
❌ The ventilations may allow some small-sized snake pets to escape
❌ It has been described as flimsy, but can serve in the short term
❌ If your snake is expected to grow big, please consider this as only a short term fix
❌ Some reviewers are concerned about the ill-fitting nature of the lid, but this could be happening only with some cages and not all.
Last update on 2020-07-05 / Affiliate links / Images from Amazon Product Advertising API
Buying Guide for Plastic Snake Cage
Specific Needs of your Snake Species
Prior to making a decision on what you consider the best plastic snake cage, you need to have proper understanding of your pet snake's needs. There specific needs that a pet snake can have including climbing, burrowing, temperature, and humidity among others. As such, this matters especially because the best snake cage will be determined by its features depending on the pet animal.
If your snake likes patching, you need to consider how tall the cage is more than its length. In case it likes burrowing, you must consider how the cage will handle substrate to enable the snake enjoy its home. If moisture or heat is needed the cage must be in a position to handle these elements adequately. Therefore, your choice of a cage needs to have these as part of the considerations.
Durability
Durability is a major concern for pet snake keepers as they live for long and it needs to stand these elements. While these cages are made of plastic, they can have added composites to make them harder and last long. The more durable the material making a plastic cage is makes it an important for consideration.
Among the regular complaints that keepers have in relation to plastic snake cages is that they arrive broken after shipping. If the plastic material used in the process is hard, there is less likelihood of breakage and cracking during transportation or when handling it. It means it will last long and be good value for your money.
Some of the snake pets stored in these cages can get agitated and go wild. When this happens, there is high likelihood that the pet will hit on the cage. It needs to be sturdy enough to withstand such pressures. In addition, it can drop on the ground when being transported, and this requires that it does not crack or break if such an accident occurs.
Ease of Use
Depending on the kind of cage you need, and the type of keeper you are, ease of use should be among the points of consideration before purchasing a cage. The cage should be easy to open and operate for you as a keeper. It needs to allow access to the snake for feeding and cleaning and other related handling matters.
The ideal usage that you want to put your cage into should also be a guide in this process. As a matter of fact, when focusing on the intended use, the best plastic snake cage could have multiple. In case you need it for breeding, transporting or main housing, it needs to fit the purpose before selecting it.
Price
The market offers multiple options when it comes to a good plastic snake cage. Their prices range from a few dollars to some expensive options as well. You need to set your budget first and then identify the features that you need for your cage. Once done, please review available products within the budget based on their features.
Making this choice also needs consideration of other accessories that the cage comes with, or what you will need to purchase separately. Our advice would be that you do not take the cheapest available as it could be compromised on quality. In addition, the most expensive product does not necessarily mean high quality. Make your selection based on ideal features and reasonable pricing.
Best Plastic Snake Cage FAQs
Are Plastic Snake Cages Available for Sale?
Plastic snake cages are available and accessible both in physical stores and online stores like Amazon. They are a real item that you should consider when making the decision to buy a cage for your pet. You can find these items in your local area, but it is important to conduct your research on durability of the selected item.
A simple online search will show you ideal options and product creators available in the market. Furthermore, we have provided a list of the cages made by plastic for reptiles in the market, and this list will keep getting updated as a guide.
Are Plastic Snake Cages Safe?
It is a major concern among different users, and the answer is yes. Majority of the well-known manufacturers of plastic snake cages ensure that they are safe for use by your favorite pet. However, you need to exercise care when making a selection of a pet cage. This is mainly because if not well produced, plastic materials can have toxins or other harmful products that may affect your pet.
In addition, you need to be careful about taking a plastic bin in the house or one in your convenient store and use it as the home for your pet. In most cases it will not serve the purpose well in the long run as it is not made for that use. The worst case scenario, it could result in the death of your pet snake.
Can I Use a Heat Mat on a Plastic Cage?
You need to ensure that a plastic cage is capable of handling a heat mat without affecting the comfort of the pet or impacting on its structural integrity. There are multiple plastic snake cages available that can use a heat mat. They can also be heated using other options.
Are Plastic Snake Cages Durable?
Yes, these products are durable when used well. In addition, durability relies on how the product has been produced. Durability will vary from one product to another, but they are durable for use as snake cages. Using it as per the manufacturer's instructions also promotes durability.
Are Plastic Snake Cages Stackable?
Actually majority of them are stackable. This comes mainly from the fact that majority are light weight. Consequently, they can handle the pressure of having one or two cages on top. Most designs also come in regular shapes, which make stacking pretty easy and straight forward.
What are Downsides of Plastic Snake Cages?
As with all other products these also have some downsides. Among them is discoloration of the plastic over time, which reduces visibility and light penetration. In most cases it is not a major concern especially if the pet does not require direct light or the cage is not used for display. Depending on the material, it can crack easily, which makes it not ideal for use.
These cages do not come in so many different sizes like most other types of vivariums do. As such, you need to know the exact requirements for your pet as you search for it. You also need to pick a plastic enclosure that meets specific requirements of your snake. Some have large ventilations than others, which can make easy for your pet to escape.
Plastic cages are hard to modify and therefore fitting electricals or other apparatus will have to be done on pre-drilled holes only. It is difficult to make alterations to the product once you purchase it.
What are the Advantages of Plastic Snake Cages?
These cages are light making them ideal to carry around. They can be moved outside during travel or within the house easily without worrying about major damage risks. Unlike glass cages that risk breaking easily, these are more durable in handling falls.
Plastic snake cages are also pretty easy to clean and disinfect. Using a simple spray bottle and a towel, it can be cleaned within a few minutes. It makes them very hygienic for your favorite pet snake.
Conclusion
Plastic snake cages are available in the market for use, and you only need to find the best product based on your needs. Once this has been identified, it becomes easy to get the best product. You also need to select a product from reputable store and producer. When selecting from Amazon, we recommend that you also have a look at the reviews and experiences of other people with the product. 
In the case of the three best plastic cages that we selected, we would recommend the Exo Terra Faunarium, Flat Home. It comes from a company that is well known. It is also reasonably priced and it has been reviewed by most as a good product for your pet snake or other reptile.
Recommended Book for Raising Snakes
The recommended book on raising snakes is "Keeping and Breeding Snakes" by Chris Mattison. The book is a revised classic book that focuses on snake care. It touches on feeding, new species accounts, and has multiple color photographs and diagrams.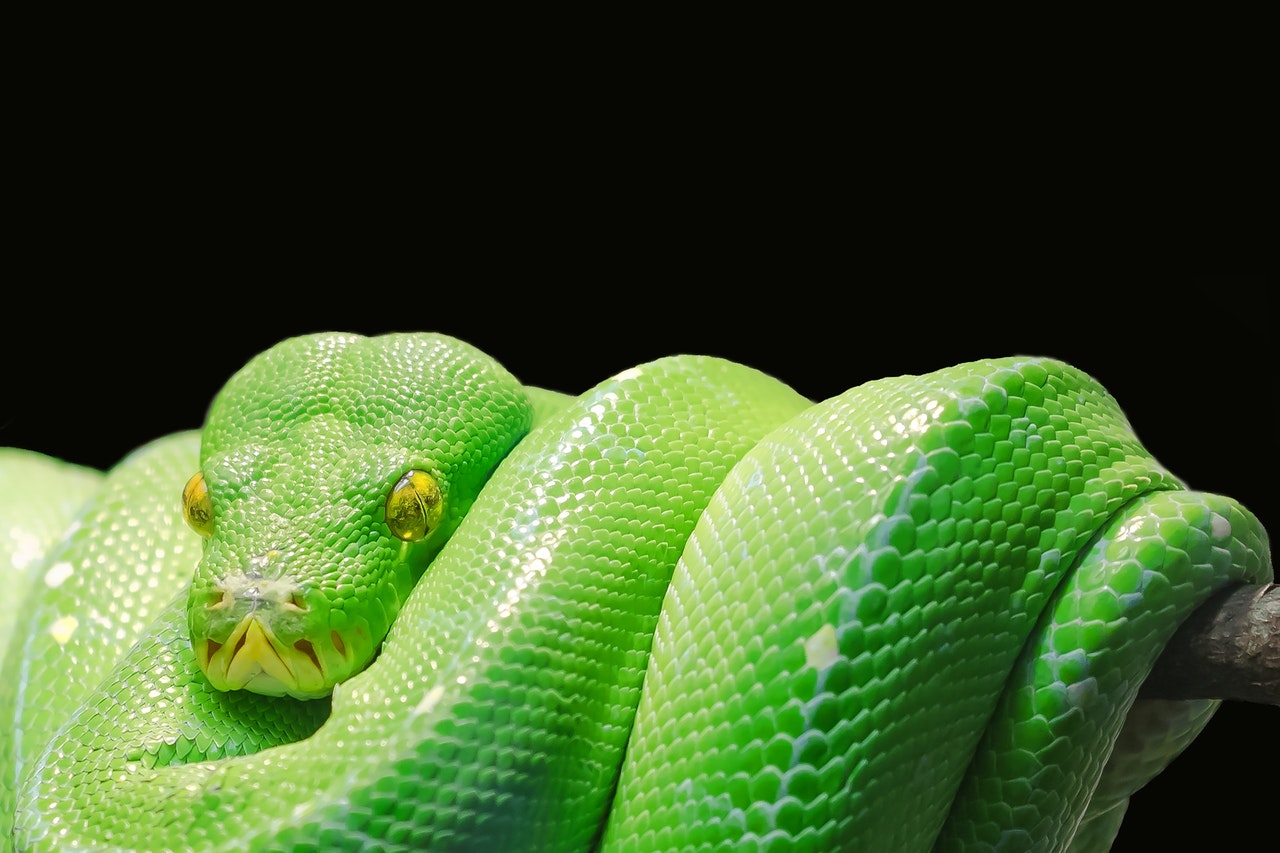 Sale
Keeping And Breeding Snakes
Hardcover Book
Mattison, Chris (Author)
English (Publication Language)
224 Pages - 06/30/1999 (Publication Date) - Cassell Illustrated (Publisher)
Last update on 2020-07-05 / Affiliate links / Images from Amazon Product Advertising API
Chris Mattison shares detailed elements on essentials that every snake keeper needs to focus on when keeping their pet. Items such as setting the right temperature, humidity and light are discussed. It also touches on different snake species and their unique needs and handling.
Introducing your snake into a cage whether as a youngling or as a wild animal is also discussed by Chris Mattison. Fixing the cage and other issues, such as, cleaning and disinfecting are discussed. Mating and breeding snakes, as well as, egg incubation are also highlighted. It has full species accounts on boas, pythons, as well as, venous and non-venomous snakes are available among others.
How much Keeping and Breeding Snakes cost?
On Amazon, this book has been rated 4 stars. It is available at $54.42 on paper back if new, and $2.99 if used. On hardcover, used copies can be purchased at $2.93. this book will help you as a new snake keeper or even if you are experienced to understand more on different species. 
It enables you to have an idea about potential problems that a given species may raise, and how to handle them. The book also prepares you on issues that may arise, as well as, making you aware of what is required by a given species. Besides that, it also guides on what pet snakes can be kept together.
Keeping and Breeding Snakes is useful for everyone even breeders and those who intend to get into the business. Chris Mattison furnishes you with a wide variety of knowledge before you decide to delve deeper into one species of your own interest. It is available in English and has a shipping weight of 1.4 pounds. It has 244 pages full of knowledge on these adorable snake pets, that the world should know about and love.
Last update on 2020-06-03 / Affiliate links / Images from Amazon Product Advertising API