You got your new Blue Tongue Skink so you wonder how the setup for bedding should be. Should you use Aspen, Cypress, or Coconut Husk? These are normal questions to ask.
We'll talk about these and if Aspen Bedding is good for your Blue Tongue Skink in this article, as well as the best and worst substrates, along with certain pros and cons of using Aspen bedding.
Can I Use Aspen Bedding For Blue Tongue Skink?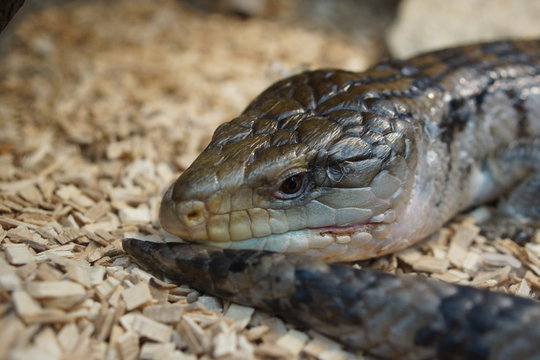 Yes, you can use Aspen Bedding, because this is one of the best bedding for your blue tongue skink because it's cheap, highly absorbent for the waste and smell.
This also creates a natural environment for your skin. Just choose filtered and hypo-allergenic to avoid respiratory problems.
Also read: Don't Ignore This! Blue Tongue Skink Respiratory Infection
How Good Is Aspen Bedding For Blue Tongue Skink?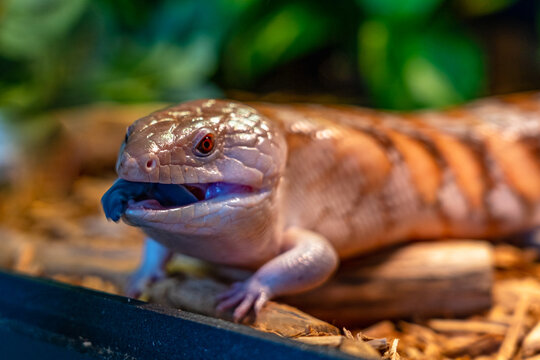 Aspen Bedding is made out of wood shavings from natural elements in the environment.
It's safe to use for Blue Tongue Skinks, because it absorbs water, and waste materials from your Blue Tongue Skink.
The product features a 191% absorption rate according to users, and since it absorbs waste materials, it's easier to clean out using a specialized scoop.
Making things easier for you, and giving comfort, and a natural environment for them.
These are cheaper compared to the ones from your local pet store but still have the same quality.
On top of that, Aspen Bedding is great and cost-effective making the product a must-have for Blue Tongue Skink Owners.
Aspen Bedding is really well-made, high-quality, and good for the skink, as they like it too since it mimics their natural habitats in the wild. 
A really handy tip in using Aspen Bedding is to make it six inches deep, this is also to encourage the blue tongue skinks in digging and burrowing, making them happy.
You can also mix in coconut substrate for better bedding.
If ever you're wondering regarding the pros and cons of an Aspen Bedding, we have you covered as well.
| | |
| --- | --- |
| Pros | Cons |
| Readily available in pet stores, especially in Amazon | Sometimes can be dusty |
| Very Absorbent | Some beddings can get outside the cage and make a mess in the house |
| Easy to use | There are variations that can be mixed in such as cedarwood |
| Affordable | |
| Provides a natural feel in the cage  | |
| Has a wide range of sizes and quality | |
Pros and cons of Aspen Bedding
Setup Aspen Bedding for Blue Tongue Skink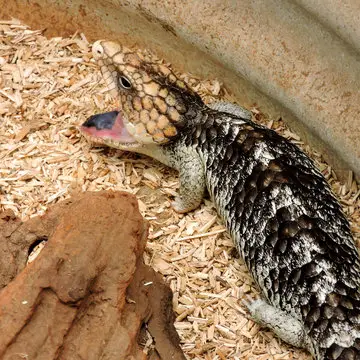 The Setup for Aspen Bedding for Blue Tongue Skinks should be 4-6 inches deep, to encourage digging and burrowing, and should be changed every 30-60 days. 
The first thing you need to do is to check if the Aspen bedding is hypo-allergenic and free from oils, and cedarwood. To avoid respiratory problems.
Next, clean the tank first with hot water then cold. Wipe off any excess remnants from previous bedding, but if you're setting a new tank, skip this step.
Directly place the bedding under sunlight for 30 mins to eliminate any excess bacteria and odor. 
Place any ornamental branches, within the tank and set up the decorations first before you place the bedding. Afterward, you can directly place it on a tank that should be 4-6 inches deep.
Change bedding immediately when it gets soiled and dirty. Or if you find excessive sneezing from your pet. 
There are some aspen bedding that you can directly place inside the tank from the bag and always go for cedar-free, oil-free, and hypo-allergenic aspen bedding.
Not convinced yet? Check out this video for tips regarding Aspen Bedding, as well as how effective it is from a former zookeeper, you may also get a few more tips here too!
Also read:
Best and Worst Substrate for Blue Tongue Skink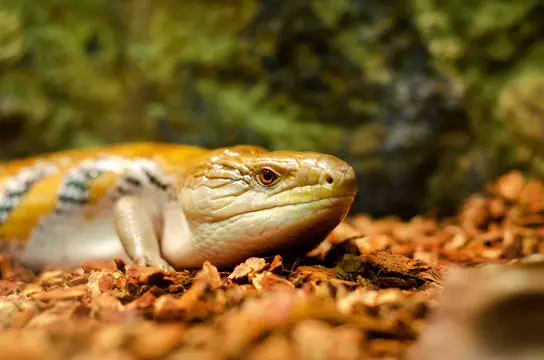 Only the best for our pets. Here are some of the best substrates for Blue Tongue Skinks.
Reptile Prime Coconut Fiber Substrate These are the best substrate since it has a lot of uses, and key features such as it's dust-free and eco-friendly, and you can use it as soil to plant in your garden.
Zoo Med Sphagnum Moss they retain the best moisture in comparison to other moss, and they can grow live plants that are perfect for bioactive enclosures.
Exo Terra Plantation Soil is the go-to if you aim for the best experience for burrowing for blue tongue skinks, and they retain humidity well and are completely chemical-free.
If you want to research further on the best substrates, go to Ultimate List: TOP 10 Best Blue Tongue Skink Substrate For Bedding for more amazing details!
But of course, there are also the worst substrates too. Such as:
Sand-this substrate is the leading cause of impaction among reptiles. 
Pine and Cedar wood-they can cause respiratory problems because they have scented oils in them
Animal litter-they can be highly toxic to blue tongue skinks
Outside Soil-they can be infested with parasites, bacteria, or other bugs.
Clay litter-this substrate is prone to clumping which in return causes impaction for blue tongue skinks
Ruff Ruff and Meow Zoomed Aspen Snake Bedding, 24 Quart
Last update on 2022-12-29 / Affiliate links / Images from Amazon Product Advertising API
Last Sentences
Aspen bedding is a good substrate to use for your blue tongue skinks.
But it is highly recommended that you mix it with other substrates as well such as cypress mulch, coconut husk, and other organic materials.
Aspen is also good for all types of Blue Tongue Skinks.
But it's better for the Northern Blue Tongues since Aspen can retain moisture, increasing humidity, which is better for the Northern variants.
We hope that this article has been useful to you in your search for the best bedding for your blue tongue skinks, after all, all the best for our pets.
BabiChip Coconut Substrate for Reptiles Loose Small Sized Coconut Husk Chip Reptile Bedding
Sale
BabiChip Coconut Substrate for Reptiles 12 Quart Loose Small Sized Coconut Husk Chip Reptile Bedding
🐍 INVEST IN A PREMIUM REPTILE SUBSTRATE for all reptile species. Use out of the bag for dry/arid reptile species, or add water for temperate or tropical animals.
🐍 THE CLEANEST REPTILE SUBSTRATE: Sorted and refined here in the United States, this product is free of the dust, fiber, and debris of other products. BabiChip bedding is ready to use—just add water for expansion and increased humidity.
🐍 AN ECO-FRIENDLY CHOICE: ReptiChip products are 100% organic, safe, and sustainable. ReptiChip deeply respects the environment. Through extensive research, we have found and utilize only the best sources of the highest quality coconut husk in the world. We take great measures to ensure that all processing, packaging, and delivering is executed with the environment in mind.
🐍 RISK-FREE, MONEY BACK GUARANTEE: Buy with confidence! We proudly back all ReptiChip products with our Money Back Guarantee. If you are not 100% happy with your purchase, we will work quickly to issue a replacement or full refund—hassle free. Our customers and their animals are of utmost importance.
Last update on 2022-12-29 / Affiliate links / Images from Amazon Product Advertising API