Choosing the right bulb for our home is simple. All we need is the brightness and colors of our likings.
But it's not the case with bearded dragons.
Here you have to consider the radiations, wattage, heating temperatures, and more. That is why we brought you a guide on some ways to make bearded dragon tank hotter.
Mercury Vapor bulbs are a potential contender in this regard.
Now that you are interested in them, let us further simplify the buying process by bringing you the list of Best Mercury Vapor Bulb for Bearded Dragons.
What Are Mercury Vapor Bulbs?
Have you heard the idiom killing two birds with a single stone?
Mercury Vapor Bulb does the same. They emit both UVA and UVB rays and create a naturally warm environment for your beardie. Instead of getting two different bulbs for providing heat and essential UV rays for your bearded dragon, get a mercury vapor bulb – JOB DONE!
Benefits of Using Mercury Vapor Bulb for Bearded Dragons
There are multiple options for basking bulbs for bearded dragons, but Mercury Vapor Bulbs are the top line.
Long life-span? Check!
Safety? Check!
Supports health? Triple Check!!!
Bearded dragons love sunbathing.
Mercury Vapor Bulbs works as an alternative of the sun to substitute for Vitamin D3 and calcium deficiencies. Not to mention the support it offers to your pet's immune system.
They are outstanding suppliers of UVA and UVB rays that trigger the activity, appetite, and coloration of bearded dragons.
People argue that mercury vapor bulbs are expensive.
Hold your horses! Did you take into account the longevity it offers in comparison to fluorescent or ceramic bulbs?
Do the math, and you'll realize that it's worth the price.
Best Mercury Vapor Bulb for Bearded Dragons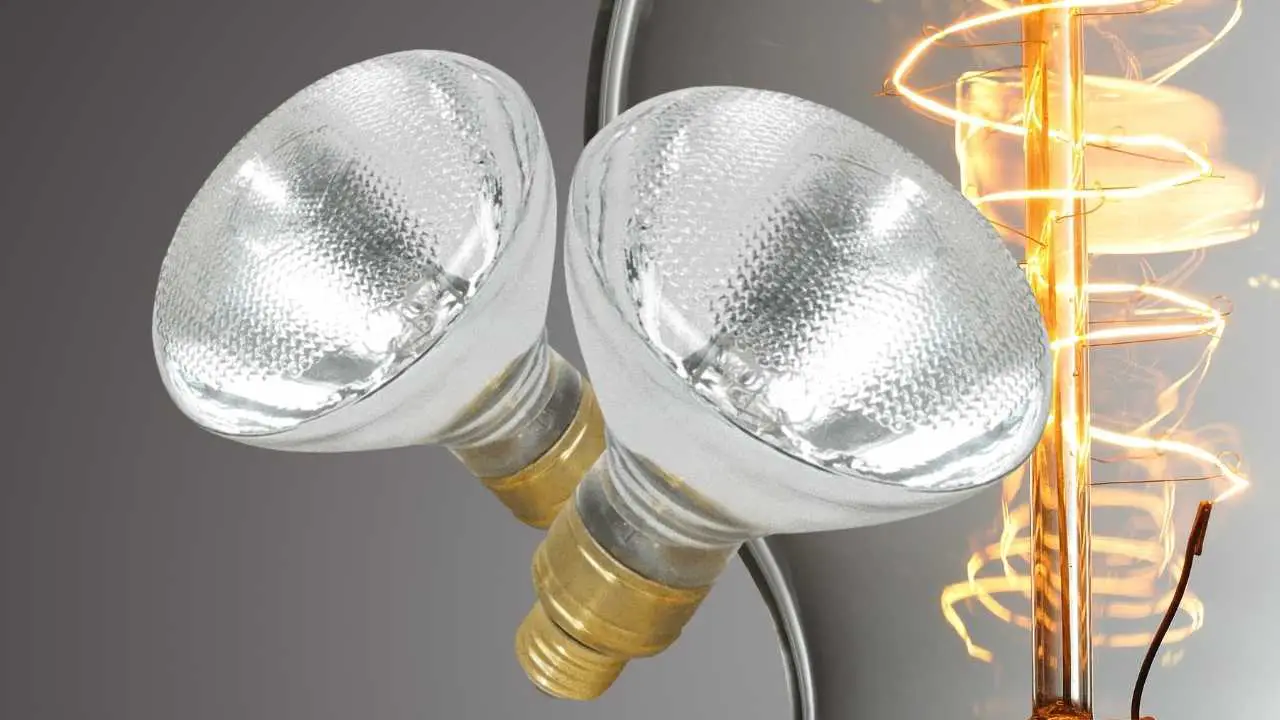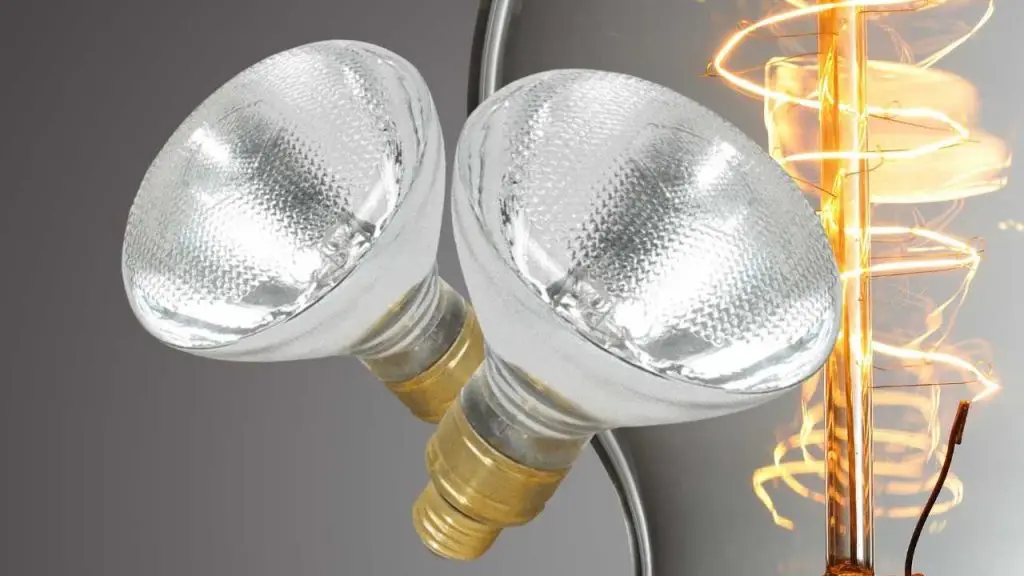 Mercury Vapor Bulbs are a lot more than just luminosity, and choosing one can be a difficult knot to untie.
That's why today I'm giving you an ultimate guide to buying Best Mercury Vapor Bulb for Bearded Dragons.
Mega-Ray Mercury Vapor Bulb
Last update on 2022-12-30 / Affiliate links / Images from Amazon Product Advertising API
The undisputed winner of my list is Mega-Ray Mercury Vapor Bulb.
Mega-Ray did a fabulous job in tuning the intensity of light waves to only leave positive impacts. That includes rendering better activity, appetite, and supplement absorption.
They also kept an amazing balance between all the waves of the electromagnetic spectrum – radiating the right wave in the right quantity.
It's a special self-ballasted bulb for terrariums, which simulates sunlight to provide all the missing supplements in the absence of sun. It covers up for UVA, UVB, and UV radiation to rectify the issues caused by calcium deficiency.
Above all, this product has displayed an unprecedented decay rate of less than 30% throughout its lifespan – Thanks to the technology it uses.
And did I mention its specialty of creating a perfect basking spot with a stable ideal temperature? It can surely do that in long runs even.
However, remember that while working with a 160W bulb like this, install the bulb safely. You can find this on the guide given on the product, dealing with day and night separately.
| | |
| --- | --- |
| PROS | CONS |
| Amazing longevity | Comparatively expensive |
| Works well for larger tanks too | Tends to break on little impact |
| Consumes less power |   |
| Bearded dragons feel good under the lamp |   |
MyComfyPets UVB Light and UVA 2-in-1 Reptile Bulb
Last update on 2022-12-30 / Affiliate links / Images from Amazon Product Advertising API
Does your bearded dragon miss the sun?
Not a problem anymore with MyComfyPets Reptile Bulb.
MyComfyPets understands the importance of UVA and UVB rays for bearded dragons deficient from the sun. That is coupled with optimum heat and light to make things even interesting.
Plus, the product has an incorporated heat covering to protect it from overheating or burning out. The hallmark feature is to pull out a range of required electromagnetic waves for your pet without emitting any dangerous UVC rays. And don't forget about the company's claimed lifespan of 10,000 hours.
The bulb is also flexible enough to fit in a standard E26 fitting despite having a self-starting mechanism.
But every cloud has a silver lining. This bulb is not compatible with a dimmer switch and extremely sensitive to water.
| | |
| --- | --- |
| PROS | CONS |
| Tough against impacts | Do not support a dimmer |
| No harmful UVC | Might not turn on automatically |
| Automatically switches off when hot |   |
| Good lifespan |   |
Evergreen Pet Supplies Mercury Vapor Bulb
This list would be incomplete without the mention of Mercury Vapor Bulb by Evergreen Pet Supplies.
And if you are chasing after quality and reliability, this should be your "go-to" choice.
What gives it this edge?
Each bulb undergoes a three-stage process of testing before shipping. This includes testing the bulb on bearded dragons and recording their responses. Any anomaly in the responses can result in a discarded bulb.
Once again, this self-ballasted bulb is a complete package of UVA, UVB, heat, visible light, and good longevity.
Ok, sure it is… But what makes it out of the ordinary?
Unlike other brands, this product can easily be fitted in any regular bulb holder. This saves you the additional cost of finding the right holder.
It is preferred to use it with a ceramic socket, and using it with a dimmer is out of bounds.
| | |
| --- | --- |
| PROS | CONS |
| Efficient long-distance heating | Might break in shipping process but can be claimed to replace |
| Long lifespan | Do not support a dimmer |
| Fits easily like a regular bulb | Not the best option for large tanks |
Conclusion
We have left no stone unturned in our objective to help you find the best mercury vapor bulb for bearded dragons.
You won't have to make your pick in the dark anymore. You now know what to look for and what are your options.
Have a question? Leave a comment down below.