When looking to add a blue tongue skink to your reptile enclosure or terrarium, it is important to first look for the best blue tongue skink breeders in Florida or the neighboring states.
Unfortunately, not all blue tongue-skink breeders follow the best breeding practices or code of ethics when breeding these beautiful, shy lizards. That is why, we have done the homework for you. 
The list of blue tongue skink breeders provided in this guide consists of family-owned breeders known to provide healthy reptiles. Many even have a team of biologists guiding them about the best breeding practices.
So, do check out these top 4 blue tongue skin breeders in Florida and contact them to find out if they have a lizard that needs a loving home.
Are Blue Tongue Skinks Legal In Florida?
Yes, blue-tongue skinks are legal in the state of Florida. However, you need a special permit to keep these exotic lizards as pets. Also, since 2021, the state has made it illegal to keep or breed blue tongue skinks for commercial purposes.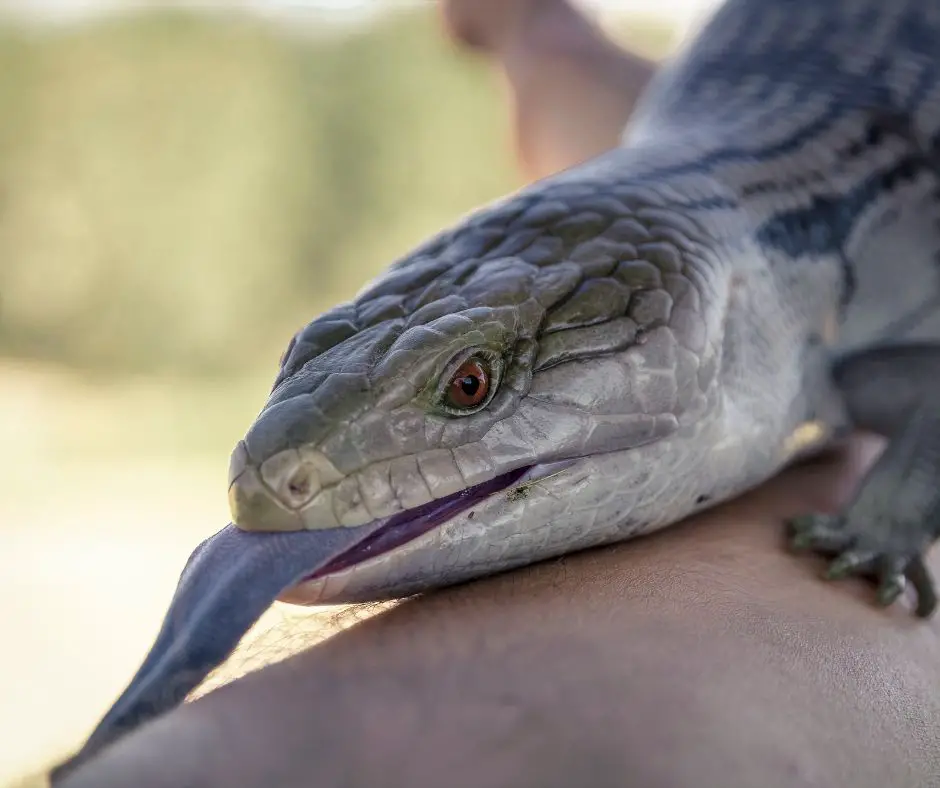 Best Blue Tongue Skin Breeders in Florida
As stated before, there are several breeders in Florida where you can buy your skinks. Some of the top breeders in Florida are stated below.
Ron Couto founded Blue Tongue Lizards to fuel his passion for lizards. If you check out his Instagram page, you will find several beautiful photos showing his pretty snakes and lizards – mainly Tiliqua scincoides and Tiliqua scincoides intermedia.
The page depicts Ron's passion for his animals.
Blue Tongue Lizards is a family-operated breeder that belongs to the breeder group of Australian Blue Tongue Skinks. They aim to breed for beauty and health and they take all precautions to adhere to strict breeding standards and ethics. This helps preserve the purity of the native Australian lizards.
Do check out their contact details below. And if you visit their website, be sure to check out their detailed and informative guides about the care of your potential pet.
Website – Blue Tongue Lizards
Phone – 786-295-1529
Email – [email protected]
New Moon Reptiles is located in Miami, Florida. It was founded by a couple – Yesenia & Jose Ayala – who have been extremely passionate about reptiles from their childhood. This exotic animal facility has plenty of reptiles, amphibians, scorpions, geckos, etc. Their prices are affordable as well.
Yesenia and Jose are experts in the field of exotic animals. They attend and even organize expos and conventions about reptiles all across the United States. So, when you buy your skink from New Moon Reptiles, you are sure to get healthy, beautiful, and well-bred lizards.
Here are their contact details:
Website – New Moon Reptiles
Social media – Facebook, Instagram
Email – [email protected]
Thunder Bay Herps is located in St.Petersberg, Fl. It was founded by Ray Gurgui. 
On their Facebook page, Ray has mentioned that this is his 29th year of breeding Blue Tongue Skinks. Ray has a beautiful setup for breeding these exotic lizards so you can rest assured of getting healthy, gorgeous skinks.
Here are their details – do contact them for they will surely have a pet for you!
Social – Facebook
Phone – +1 727-527-2889
Email – [email protected]
CB Reptiles are one of the most highly reputed online reptile sellers in the United States. They are a family-operated business that has an experienced biologist on their team. This ensures healthy and well-bred captive lizards.
 To provide a safe and reliable trip for their pets to their forever homes, CB Reptiles makes use of ice packs or heat packs. This ensures comfort over the lizard's journey to your doorstep.
In case you're interested, CB Reptiles also have turtles, tortoises, chameleons, geckos, and other exotic species of reptiles.
Website – CB Reptiles
Social – Instagram 
Phone – 609-705-7787
Email – [email protected]
How Much Does a Blue-Tongued Skink Cost In Florida?
While researching the best blue tongue skink breeders in Florida, we found breeders selling rare-colored morphs for almost $5000! However, there were also some exotic pet sellers selling blue tongue skinks for just $150-$300.
Thus, the price of the blue tongue skink can vary from breeder to breeder. It mainly depends on factors like:
The breeder's reputation and how long they have been in the business
The color of the morphs – albino blue tongue skinks are extremely rare and hence tend to cost more – as high as $5000. Also, if you buy the purebred Australian blue tongue skin, its color is light blue and it will cost more than other colors.
The cheapest skink breed is the Northern blue tongue skink (costing between $200-$600). It is one of the most common blue tongue lizard species in the USA. They have been bred in captivity for generations due to which, they have become popular and tame as pets. They are readily available too, which reduces their price. It is also the largest and heaviest lizard in the blue-tongue skink family.
Where to Buy your Blue Tongue Skink?
If you want affordable blue skinks, then buying from an online store or a local pet shop might be better. However, if you want to focus on health and beauty, then you may buy from breeders who breed blue skinks as a hobby while adhering to the best breeding practices to maintain standards. 
Note that many pet shop skinks tend to have health issues due to poor or substandard husbandry, lack of UV and calcium supplementation, and poor-quality food.
Should You Get Male or Female Blue Tongue Skinks?
Both genders of blue tongue skinks make excellent pets. These shy lizards are easy to take care of once you can meet their needs. Both types readily adapt to captivity and are quite friendly. They enjoy being handled and are beautiful to look at.
According to experts, female blue tongue skinks are generally more sedate or docile whereas males tend to be more explorative and bold.
Can You House A Male And Female Blue Tongue Skink Together? Can You Keep Two Skinks Together?
Skinks are extremely territorial animals. They tend to bite each other and may even kill each other if housed together.
In general, you could keep male and female skinks together in an enclosure but do observe them. If they fight, it may be best to separate them.
Similarly, you could keep an adult with a juvenile or a baby skink if all of them have been raised in captivity from the start. Again, please observe them over the first few days and separate immediately if you observe bullying.
Should You Get Baby Or Juvenile Blue Tongue Skink?
Experts recommend getting a baby blue tongue skink as it will adapt faster and can be tamed a lot more easily than an adult skink. It is also important that you buy your baby skink from a good breeder who has bred the baby from captive-bred male and female skinks. This will ensure docile temperaments and better health.
Naturally, every skink is different and you can never accurately predict the temperament of your pet. Some babies are shy and docile while others could be feisty, bold, and explorative.
How To Choose the Right Blue-Tongued Skink?
Here are some tips to keep in mind when buying a skink:
Research the species/type you are interested in.
Make sure there is an exotic vet near you who can help advise you about the care of your pet.
Research the breeders of the species you want. Insist on meeting them.
Insist on a captive-bred baby skink born to a captive-bred male-female skink pair. Check if the animal is within your budget range. Insist on meeting the parents and siblings of the skink.
Ask for proof that it is clear of the AD virus.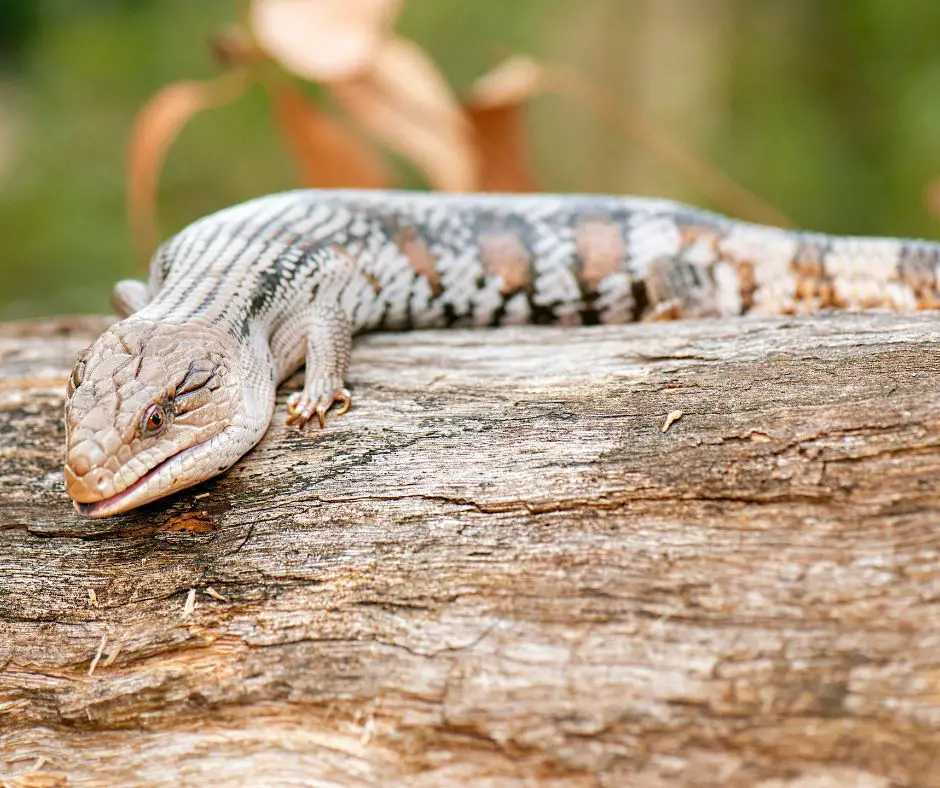 Conclusion – Top 4 Blue Tongue Skink Breeders in Florida
Once you have decided to keep a blue tongue skink as a pet, you must start by contacting top breeders of this species in the United States. If you live in or near Florida, you can start by contacting one of the top blue tongue skink breeders in the state listed above.
These blue tongue skink breeders are highly reputed and have the knowledge required to raise beautiful skinks. Some of them also have a team of biologists on board and are willing to ship the reptile to your doorstep with utmost care. 
Do note that sometimes, there may be long wait times for your blue tongue skink as good breeders have few breedings each year. They also may be working other jobs and may not always respond to queries right away.
If you find a good breeder of this beautiful species, please let us know in the comments below!