Blue-tongued skinks are among the largest lizard species and the most popular pet skinks. They are unique reptiles but caring for them is quite easy, making them a perfect pet for even beginner reptile lovers.
They also have a long lifespan as they can live for about 15-20 years under optimal care.
Since they are exotic reptiles, it can be quite hard to find them at most pet shops. Therefore, you will need to search for reputable breeders with ethical breeding practices.
The good news is that there are several breeders out there where you can buy these magnificent creatures.
This article will help highlight 11 of the best blue tongue skink breeders where you can buy a blue tongue skink. So, let's dive in!!!
How Much Does A Blue-Tongued Skink Cost?
The average cost for a common blue tongue skink morph is around $150-$250. However, less common blue tongue skinks can cost around $5000 or more.
Apart from the cost of a blue tongue skink, you will also need to consider the shipping costs, which can be more than $50, especially if you want a special shipping service.
The cost of a blue tongue skink usually depends on the morph, age, sex, and breeder. For instance, an adult blue tongue skinks cost more than a baby blue tongue skink. Furthermore, female blue tongue skinks also cost more than a male skink.
11 Blue Tongue Skink Breeders and Their Highlight
There are several blue tongue skinks breeders that you can contact to buy a blue tongue skink. Some of them are stated below.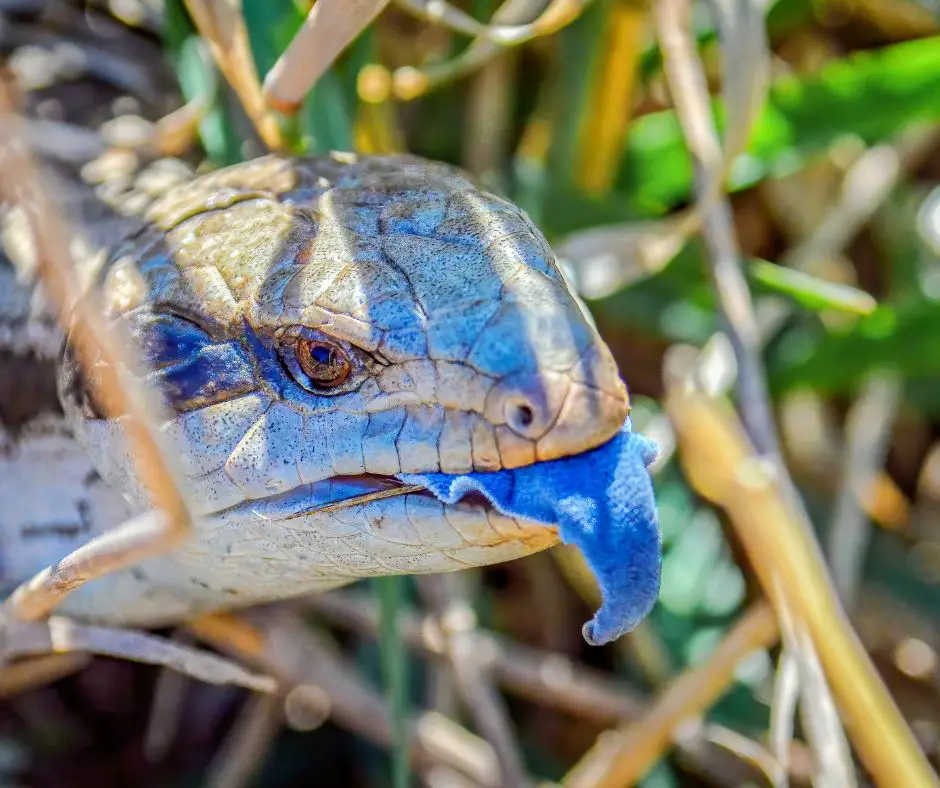 Dave's skinks is a popular blue tongue skink breeder located in Chicago. Dave, an entrepreneur and a blue tongue skink lover owns the business. He has been caring for reptiles since the 2000s and has lots of experience with exotic pets.
Dave's Skinks specializes in blue tongue skinks morphs like Northern, Irian Jaya, and Centralian skinks. Dave's skinks offer shipping across the US and Canada. You can contact Dave's skinks on +1 224.432.0085 or [email protected].
Ray Gurgui is another popular blue tongue skink breeder on the west coast of Florida. Besides being a reptile breeder, Ray Gurgui also has a tropical plant nursery. This business offers high-end skinks for sale.
Ray Gurgui sells a wide range of Eastern blue tongue skinks morphs. You can contact Ray Gurgui on Facebook or by emailing him at [email protected].
Bluetongueskinks.org is an educational website for skinks lovers to learn more about their pets. Blue tongue skinks enthusiasts created the website in the United States.
Some of the skinks available for sale are Northern, Tanimbar, Eastern, Indonesian, Centralian, Kei, Irian Jaya, Blotched, Shingleback, and Western.
You can contact them on their website www.bluetongueskinks.org.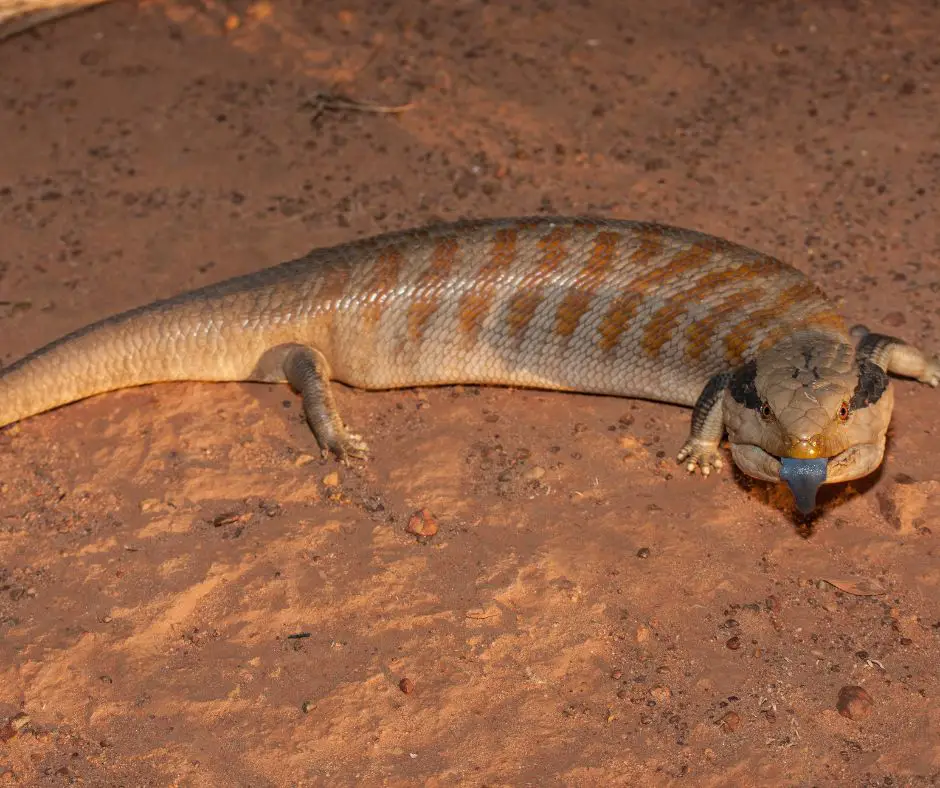 CB reptile is a family-owned business located in the US. The business sells all kinds of healthy captive-bred reptiles, and they have a biologist onsite to process your order and have your pet ready the following morning.
CB reptile offers Halmahera and northern blue tongue skink for sale. You can contact them on 609-705-7787 or [email protected].
Morphmarket is a website offering services that promote the most ethical way to buy and care for reptiles, invertebrates, and amphibians.
The websites help connect breeders and buyers from around the world. The good thing is that you will get a wide range of blue tongue skinks morphs from this business.
You can contact them by signing up on the site and clicking on the message button.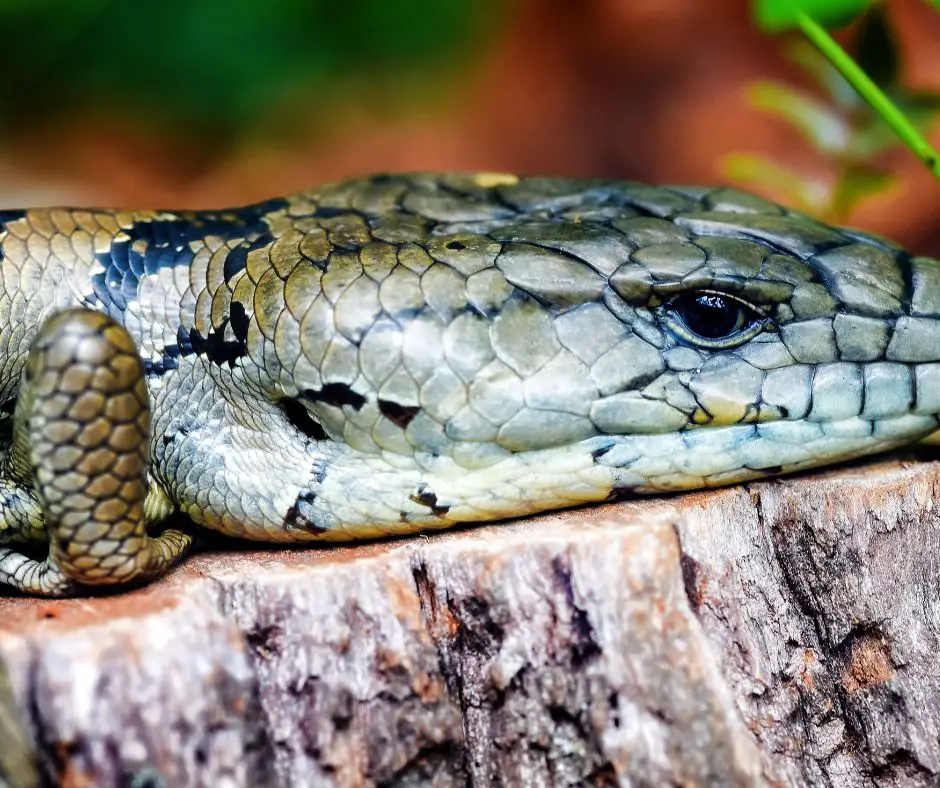 Melsexotics is a reputable breeder located in Winnipeg, Manitoba. Melanie Pratt, an animal addict, owns the business, and you can buy varieties of reptiles from them. Some of the blue tongue skinks available are Irian Jaya, Tanimbar, Merauke, and Northern skinks.
A great thing about Melsexotics is that they offer a $50 discount on any reptile you buy if you are a member of the blue tongue skink Facebook group or Bluetongueskinks.org. You can contact Melexotics by mail at [email protected].
Don reptiles is a popular reptile breeder located in Canada. Don Patterson, a reptile lover, owns this business, and it was founded in 1994. He cares for and maintains his captive-bred pythons and blue tongue skinks.
Don reptiles have Northern and Eastern blue tongue skinks in different morphs available for sale. You can contact Don reptiles at [email protected] to check for the availability and price of your desired skink.
All Reptiles is a reputable reptile breeder located in Scarborough, Ontario. The business was founded in 2008 by a group of reptile-loving friends to provide a place for reptile lovers to find reliable information about exotic pets. You can buy reptiles, amphibians, and invertebrates from this business.
They have northern blue tongue skink for sale. A highlight of this business is that they have an onsite breeding room open to the public. You can also contact them by mailing them at [email protected].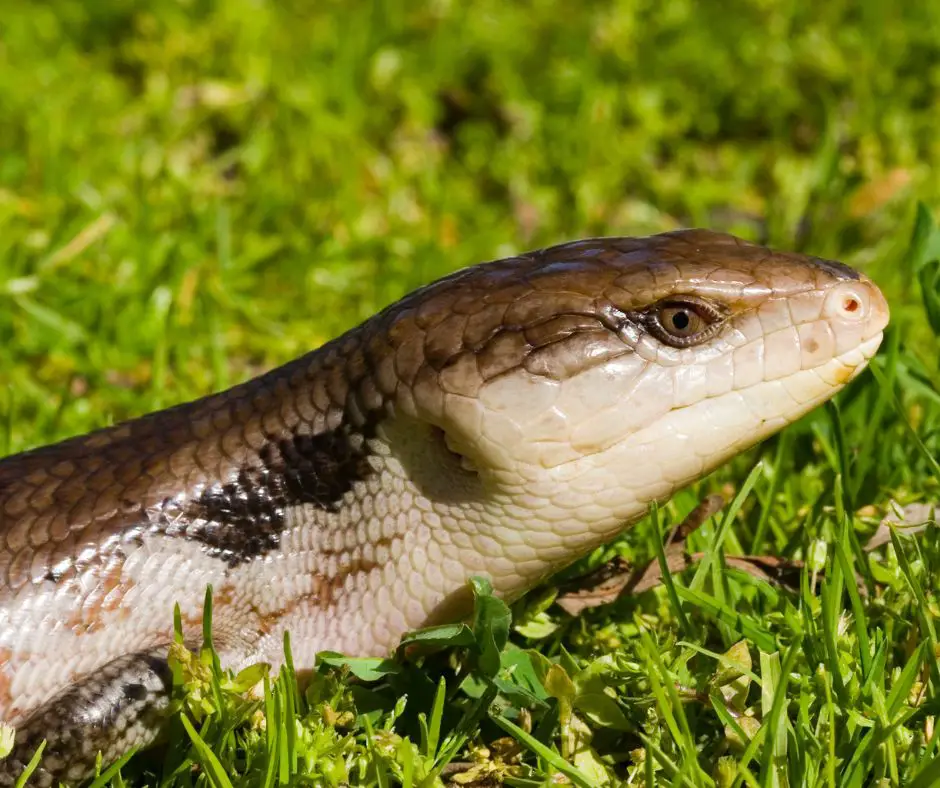 Roussis Reptiles is a reputable and old reptile breeder that has been producing ball python morphs since 1994. The business is owned and run by Steve Roussis with a 'hands-on' approach.
They are known for producing rare reptile morphs, and they are regarded as the first to create some rare morphs found in the market today.
Some of the blue tongue skinks available at Roussis Reptiles are Ivory, Axanthic, Melanistic, Patternless Hypo, and Caramel Albino blue tongue skinks. You can contact Roussis Reptiles on 646-320-8909 or [email protected].
Reptile Mountain is a private reptile breeding and conservation project located in Colorado. The business is owned by TC Houston, a retired US Army Chaplain. He is a former professional AZA zookeeper and focuses on animal welfare and conservation.
Some of the blue tongue skink breeds available are Northern and Eastern Blue Tongue Skink. You can contact Reptile Mountain at [email protected].
Thomas Skinks
Thomas Skinks is one of the top reptile breeders located in San Jose, and the business specializes in producing the best northern blue tongue skinks. You can enquire about northern BTS by contacting Thomas Skinks at [email protected].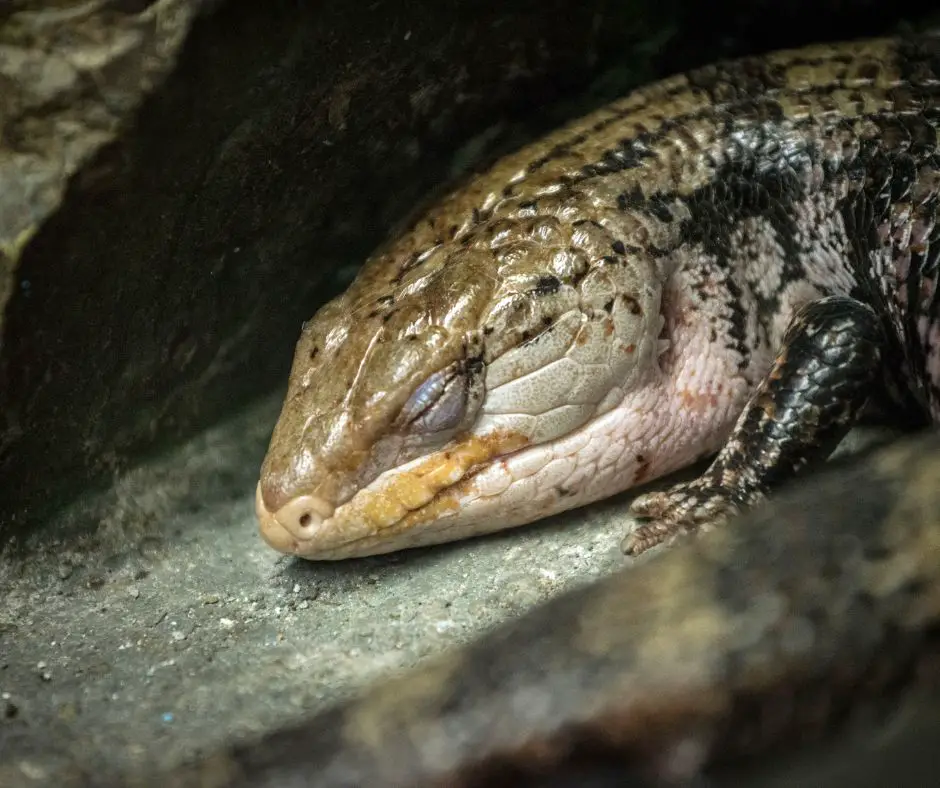 Things to Ask Breeders Before Buying a Skink
It is recommended that you opt for a healthy skink that will match your personality when buying a skink. However, you may need to ask some questions from the breeder before you choose the skink. Some of the things to ask a breeder are stated below.
How Many Years of Experience Do You Have With Keeping and Breeding Blue Tongue Skinks?
Although this question does not have a right or wrong answer, it helps to determine how much experience the breeder has. This is because blue tongue skinks require specific care, and it is best to buy from a breeder that understands everything about the animals.
This will also indicate that the breeder is breeding the skink for enjoyment and conserving the species, not only for profit.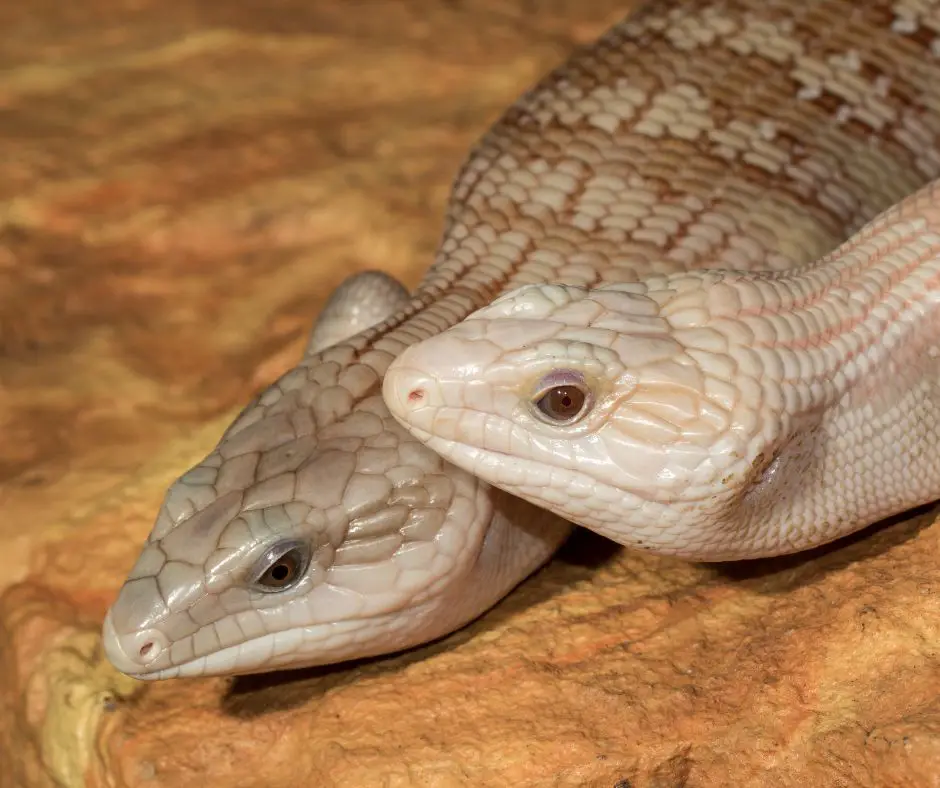 Where Did You Get Your Brood Stock?
This is a great question to help determine the motive of a breeder. A reputable breeder usually buys their brood stock from other trustworthy breeders with a common goal of conservation and creating healthy stocks.
Therefore, their stocks are likely to be healthy and high quality.
On the other hand, if the breeder buys the skinks from a pet shop, it may indicate that the breeder is interested in making money even if the animal is healthy.
Are You Only Buying and Selling Captive-Bred Skinks?
Generally, most skinks' population is declining in the wild due to invasive species, climate change, and human interference. The breeding of skinks has helped to ensure there is no need for pet lovers to capture these creatures from the wild.
Therefore, it is important for you to know if the breeder is sourcing skinks from the wild or not. Furthermore, it may be illegal in your area to acquire wild-caught skinks, and you don't want a problem for yourself.
Do You Take Orders or Have A Waitlist?
Generally, many reputable breeders have limited litters of blue tongue skinks per year. Having a wait list may help ensure you claim a skink from a breeder after the litters have hatched. However, it is not all breeders that offer this option.
This is why you should ask when making inquiries to help ensure you buy your desired pet. You can then ask how much the deposit is if the breeder is offering this option.
Do You Offer Any Health Guarantee for Your Skinks?
This is a great way to ensure you can get in touch with the breeder if the animal you receive is sick. Knowing the health status of a skink before you buy it will also help assure you that the breeder cares about the well-being of the skink and is not trying to cheat you.
What Are the Average Price of The Skinks?
Knowing the average price of the pet you are buying is good. This will help to show you the cost implication of buying the pet and how you can budget for its arrival.
Wrapping Up
Although blue tongue skinks are exotic pets, there are several breeders where you can buy a blue tongue skink. We have helped list some of the best blue tongue skink breeders out there.
You can message us in the comment section below if you find a good breeder apart from those listed above.
We cannot wait to hear from you about your blue tongue skink journey.