Cherries are not just flavorful but are loaded with nutrients. You might be thinking of offering cherries and wondering if your bearded dragon pets can eat them.
Cherries are nutritious fruits that are beneficial to us, and we can consume them safely. However, remember that not all foods that we eat are safe for bearded dragons.
Some foods can cause severe health issues to your dragons, and that's why we need to know about the safety of cherries before offering them to bearded dragons.
Let explore cherries and find out if you should really feed them and how often bearded dragons can eat cherries.
Nutritional Information of Cherries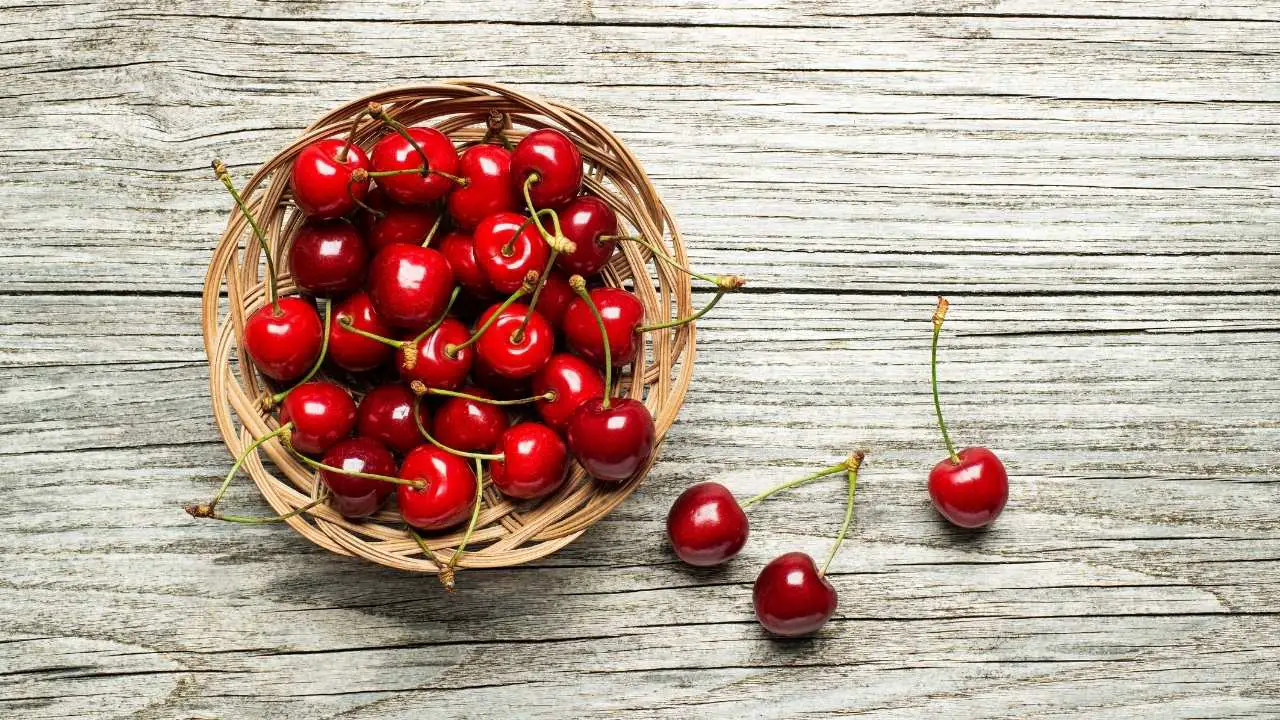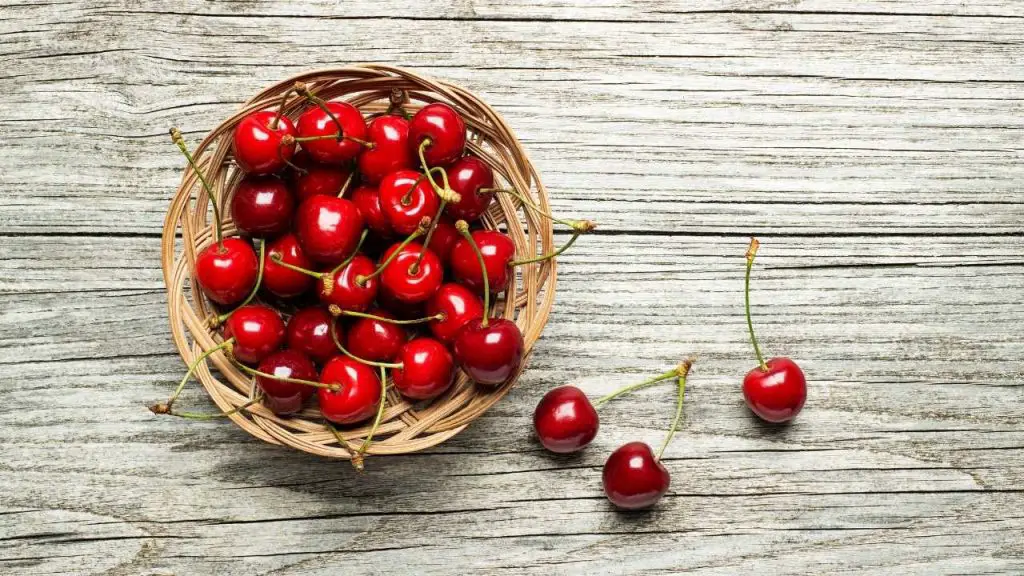 | | | |
| --- | --- | --- |
| Nutrients | Amount | Unit |
| Water | 82 | g |
| Energy | 63 | kcal |
| Protein | 1.06 | g |
| Sugar | 12.8 | g |
| Fiber | 2.1 | g |
| Calcium | 13 | mg |
| Phosphorus | 21 | mg |
| Vitamin A | 3 | µg |
| Vitamin C | 7 | mg |
| Vitamin K | 2.1 | µg |
| Potassium | 222 | mg |
| Ca:P ratio | 1:1.6 | – |
These are the nutrients contained in 100g of raw cherries, according to the U.S. Department of Agriculture.
After observing the data and understanding the nutritional value of cherries, you can now determine if they are worthy of feeding to bearded dragons.
Can Bearded Dragons Eat Cherries?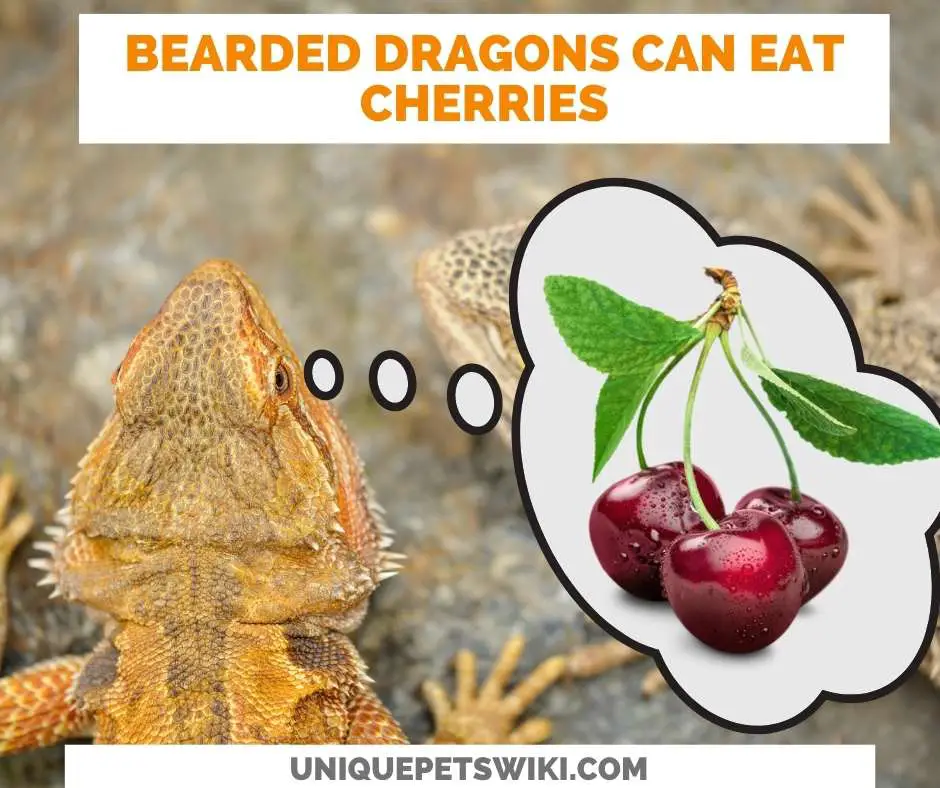 If you need a tasty chocolate snack for your lizard friend, cherries are a great option. Bearded dragons can eat cherries. However, cherries are not a staple food, and the beardies should eat them on an occasional basis.
Healthy food for bearded dragons comprises minerals, vitamins, protein, and other essential nutrients. When it comes to supplying nutrients, cherries are great sources of several minerals, vitamins, and antioxidants, and this is a decent contribution to the diet.
Potassium is one of the primary nutrients in cherries, and it plays a huge role in the beardies concerning preventing kidney problems, lower water retention, and aids muscle function.
Also, cherries have a decent content of vitamin A and vitamin C that are responsible for improving vision and strengthening the immune system respectively. Copper is another important mineral in cherries, and it helps to maintain healthy blood cells.
How Often Can Bearded Dragons Eat Cherries?
Although cherries supply beneficial nutrients to bearded dragons, the beardies cannot eat them every day due to various reasons. For instance, cherries have high amounts of sugar, that is, approximately 13g of sugar per 100g.
That sugar content is pretty high for bearded dragons, and it can lead to obesity, fatty liver disease, kidney problems, tooth decay, heart failure, and other health issues.
These conditions are too much for the beardies, and it's painful to see your pet struggling with illnesses.
Calcium to phosphorus ratio in cherries isn't that healthy, and this is something to be watchful for as far as bearded dragons go. The beardies need a diet that is positive in calcium to phosphorus, which should be about 1:1 or 2:1.
Phosphorus works against calcium and tends to mess up with calcium intake into the body. Eventually, the body will be deficient in calcium, and this can cause several diseases such as metabolic bone disease.
So, bearded dragons need a little cherry once every other week or once in a month. That is the only way to ensure that cherries give beneficial impacts to the beardies.
Can Bearded Dragons Eat Cherry Leaves and Pits?
Cherry leaves are edible, and various people use them to prepare tea and food. But it is best if you do not risk giving cherry leaves or pits to bearded dragons because of their toxicity.
Both the leaves and pits of cherries have cyanide, and this is a poisonous compound to bearded dragons and other reptiles.
Cyanide is also harmful to other animals such as amphibians, birds, household pets, etc. So, because of the presence of this toxic compound, bearded dragons cannot eat both cherry leaves and pits.
Cherry blossom also contains cyanide, and because of this, you need to keep it off your dragon's menu.
Can Bearded Dragons Eat Dried Cherries?
No, bearded dragons cannot eat dried cherries. One common thing about fruits is that they tend to be more sugary when dry than in fresh form, and cherries are no exception.
By now you know the danger with feeding foods with too much sugar in bearded dragons. Also, dried cherries have low vitamin B, C, and other nutrients, and this makes them nutritionally poor.
Fresh fruits are the best choice to give to a bearded dragon. So, avoid dried cherries and go for the fresh ones instead. 
Can Bearded Dragons Eat Canned and Frozen Cherries?
It is common for people to feed frozen foods to bearded dragons, but make sure to thaw first to bring the food to room temperature. 
The same logic can apply in frozen cherries, but it's worthy of avoiding such foods because they can cause a variety of health issues such as digestive problems. As you can see, frozen foods can be dangerous and thus, you need to avoid them.
Likewise, canned foods aren't good for the beardies because they have added preservatives and other chemicals that can hurt your cute pet.
How to Prepare Cherries for Bearded Dragons
You can confidently follow the following steps when preparing a cherry-based meal for your bearded dragon.
Before anything else, make sure to look for fresh and ripe cherries. Choose those cherries that have a fresh stem.
Then, you need to wash the cherries with clean water to remove any dirt or existing chemicals like pesticide.
Remove the pit and twig of the cherry before feeding to prevent gut impaction.
Cut the cherries into half or quarter pieces.
Now it is time to let your dragon enjoy its delicious food.
Make sure to remove any food that is remaining after feeding.
Wrapping Up
Cherries provide a variety of nutrients, and bearded dragons can eat them safely but in moderation. Too much cherries are dangerous for bearded dragons because of their high sugar content and disproportionate calcium to phosphorus.
But it would be best if you never fed cherry leaves, pits, and blossoms since they have cyanide that is toxic to bearded dragons. Canned and frozen cherries are also not good for the beardies because they have relatively low nutritional value.
Always look for fresh and ripe cherries and make sure to cut them into a small manageable size for your bearded dragon.