Feeding your dog is simple, but you must ensure that you provide your pet with the right foods to maintain its health and well-being. 
When it comes to feeding your dog a healthy, balanced diet, there are many factors to consider. From the type of food you choose to the amount and frequency with which you feed your dog, there are numerous ways you can ensure that your four-legged friend is getting all the nutrients he needs for optimal health and well-being.
Consider the Ingredients
When choosing dog food, it is essential to carefully consider the ingredients that make up your pet's diet. One of the most important things to look for when assessing the quality of dog food is its protein content. 
Dogs are carnivorous by nature and require a high-protein diet to stay healthy. Look for foods that contain sources of lean animal protein, such as chicken or fish, as these will provide your dog with all the essential amino acids he needs for strong muscles and good health.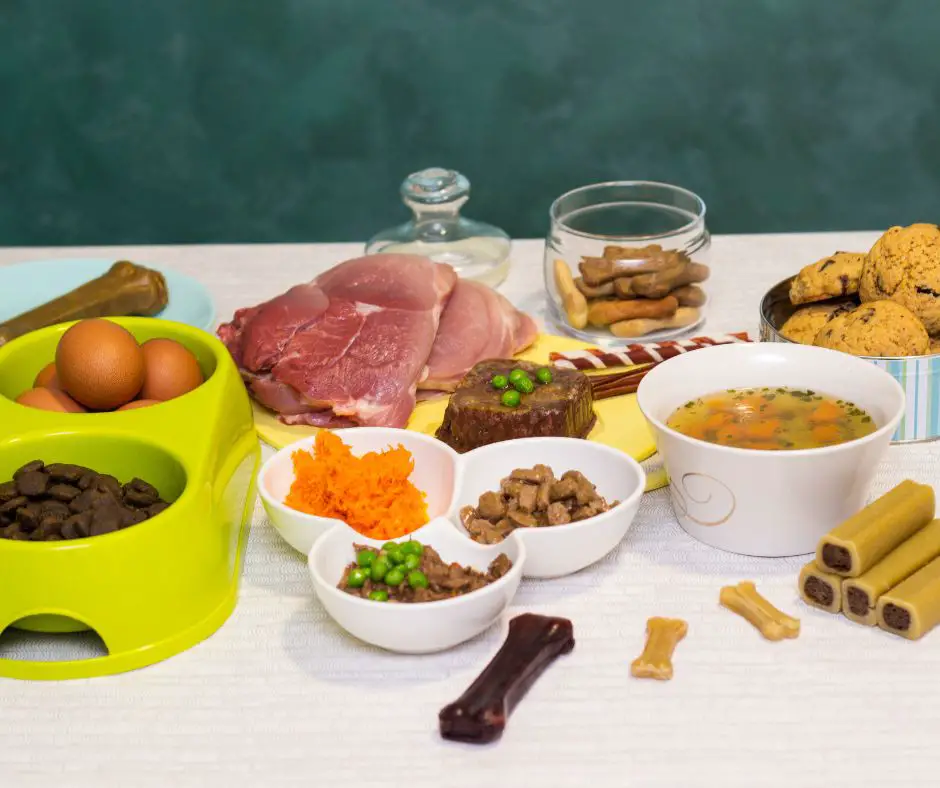 Pay Attention to Portion Size
Another essential thing to consider when feeding your dog is the amount of food you provide. Overfeeding your pet can lead to weight gain and other health issues, so you must pay close attention to the recommended portion sizes for your dog's specific breed and age. 
Be sure to consult your veterinarian if you have any questions or concerns about how much food your dog should consume daily. Refer to the following table to apply for your pet dog:
| | | | |
| --- | --- | --- | --- |
| Your dog | Dog weight | Cups per day | Calories |
| Toy | 3lbs | 1/3 cup | 139 |
| | 6lbs | 1/2 cup | 233 |
| Small | 10lbs | 3/4 cup | 342 |
| | 15lbs | 1 cup | 464 |
| | 20lbs | 1½ Cups | 576 |
| Medium | 30lbs | 1¾ Cups | 781 |
| | 40lbs | 2½ Cups | 969 |
| | 50lbs | 2¾ Cups | 1145 |
| Large | 60lbs | 3 cups | 1313 |
| | 70lbs | 3¼ Cups | 1474 |
| | 80lbs | 3¾ Cups | 1629 |
| | 90lbs | 4 Cups | 1779 |
| | 100lbs | 4¼ Cups | 1926 |
| | 100lbs + | 1/4 cup for every 10 lbs of body weight over 100 lb | |
Listen to Your Vet
When it comes to diet and nutrition for healthy dogs, the most important thing is always to listen to the advice of your veterinarian. Your vet can provide personalized recommendations based on your dog's specific needs, age, health status, and more. 
By working closely with your vet and following their expert advice, you can be sure that your dog gets the nutrition he needs to stay happy and healthy.
When and How Often to Feed Your Dog
Feeding a dog two or three small daily meals would be best. However, the timing and frequency of these meals will depend on your pet's age and individual needs. You can consult your veterinarian to determine your dog's best feeding schedule based on his breed, size, and activity level.
What Type of Food to Feed Your Dog
Many types of dog food are available, from traditional kibble and canned foods to more natural options like raw food or dehydrated meat. When choosing a diet for your dog, you should consider its age, health status, and activity level.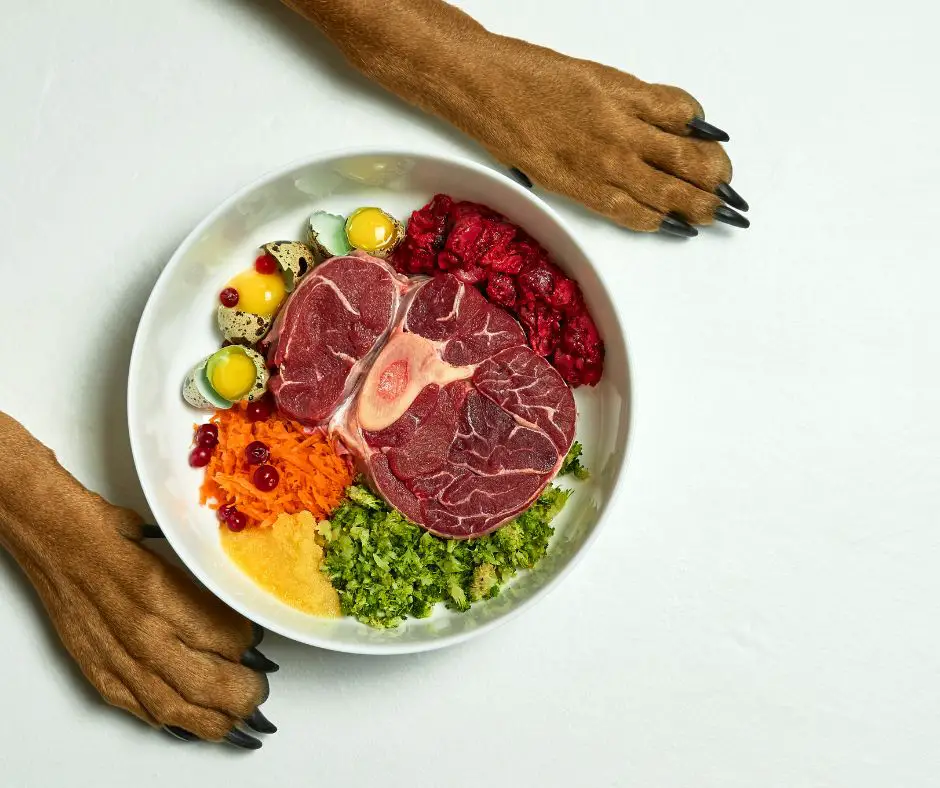 Avoid Table Scraps and Other Human Foods
While sharing your dinner with your dog may be tempting, you should avoid feeding him human foods and table scraps. Not only are these types of food typically unhealthy for dogs, but they can also lead to weight gain and digestive issues. 
Stick to a healthy diet formulated specifically for dogs, and always consult your veterinarian if you have questions or concerns about what to feed your pet.
Consider Supplements
Sometimes, your dog may require additional dietary support from nutritional supplements. These supplements can provide essential vitamins and minerals not found in a regular diet or help address specific health conditions or deficiencies. 
When considering whether or not to give your dog a supplement, it is always best to consult your veterinarian first for advice and recommendations.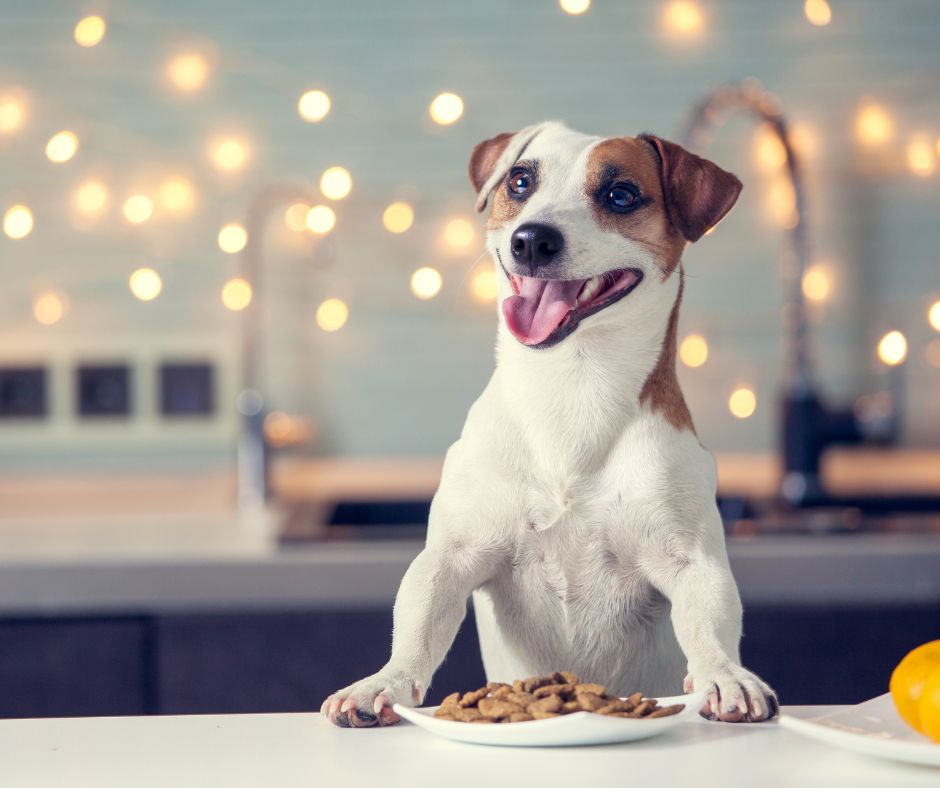 What Are Some of The Best Food Brands To Consider?
There are a number of high-quality, nutritious brands that can provide your dog with the best nutrition and taste. Some of these include: 
Natural Balance Dog Food
Natural Balance Dog Food is an excellent option if you're looking for a high-quality dog food brand that only uses natural, wholesome ingredients. 
This trusted brand offers formulas made with premium proteins like chicken, beef, and lamb, as well as healthy fruits and vegetables, to help support your dog's overall health and well-being. And with products available in dry kibble and canned varieties, it's easy to find the perfect option for your pup.
Some of the featured products of this brand include:
Best Overall: Natural Balance Limited Ingredient Diet
Best for Sensitive Stomachs: Natural Balance Original Ultra Dry Dog Food
Best for Weight Control: Natural Balance Fat Dogs
Victor Dog Food
Victor Dog Food is one of the top brands for providing healthy and nutritious food for dogs. Their food is made from high-quality ingredients like fresh meat, fish, fruits, and vegetables, and their formulas are designed to meet the nutritional needs of all breeds and ages of dogs.
Whether your dog is a puppy or an older adult, Victor Dog Food has a formula that will help keep him happy and healthy for years to come. And with products available in dry kibble and canned varieties, it's easy to find a feeding option that works well for you and your pup.
 Some highlight products include:
Best Overall: VICTOR Hi-Pro Plus
Best Grain-free Kibble: VICTOR Yukon River Canine
Best for Puppies:  VICTOR Purpose Active Dog & Puppy 
Orijen Dog Food
Orijen Dog Food is one of the top brands on the market regarding high-quality, nutritious dog food options. Their formulas are made from premium protein sources like free-run chicken, wild-caught fish, and fresh fruits and vegetables to help provide your pup with all the essential nutrients he needs for a healthy and happy life.
And with products available in dry kibble and wet varieties, there's sure to be an option that suits your particular feeding needs.
Best for Senior: ORIJEN Senior Dry Dog Food
Best for Large Breeds: ORIJEN Puppy Dry Dog Food for Large Breeds
Final Words
Diet and nutrition are important for keeping your dog healthy. By following these guidelines, you can help keep your furry friend happy and healthy for years to come. Have you made any changes to your dog's diet lately? What has been the outcome?