You may have noticed that your leopard gecko does not show interest in crickets by avoiding them.
As your leopard gecko continues to age, be ready to improve the size of the insects to feed them. Doing so will attract your pet. 
Some leopard geckos can refuse to eat crickets for up to a year before trying them again, so don't panic if you're providing other basic bugs and your leopard gecko is developing normally.
Continue reading this article to know more about the causes of crickets avoidance and how to manage your leopard gecko's diet.
5 Causes Your Leopard Gecko Won't Eat Crickets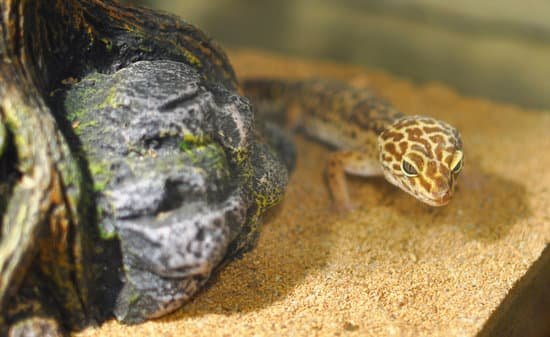 When your leopard gecko will not consume crickets and you don't know what's wrong, it can be bothersome.
There are a variety of reasons why your leopard gecko won't eat, which we'll go over in this section.
The first step in resolving the underlying issue is to figure out why your leopard gecko is having feeding issues.
It Gets Bored
If you serve the same feeder bugs to leopard geckos all of the time, they will eventually become bored.
As an alternative, offer silkworms, roaches, hornworms, and phoenix worms to change things up.
Your leopard gecko will be less likely to develop bored if you serve various insects or vary them with each feeding. Phoenix worms are disliked by some leopard geckos.
Leopard Geckos Won't Eat a Cricket (or Insect) That Bit Them
Some leopard geckos will not eat a bug that has previously bitten them. Yes, leopard geckos can be bitten by super worms and crickets, and it is uncomfortable for them.
This will be a concern if your pet neglects a specific variety of feeder insects.
If your leopard gecko has been bitten by an insect, don't be shocked if it refuses to eat it again.
It's not that your leopard gecko is a fussy eater; it's just that it's terrified. Each leopard gecko is unique, and some leopard geckos may lose their fear.
After 15 minutes of feeding, you must move any crickets or bugs, those that are not consumed, away from your pet.
If not, they will hide inside the enclosure, eventually, become hungry, and peck your leopard gecko.
It's a recommended method to feed your pet with tongs or close the mouth of the bugs or super worms to avoid biting.
Your Leopard Gecko Be Addicted To Wax Worms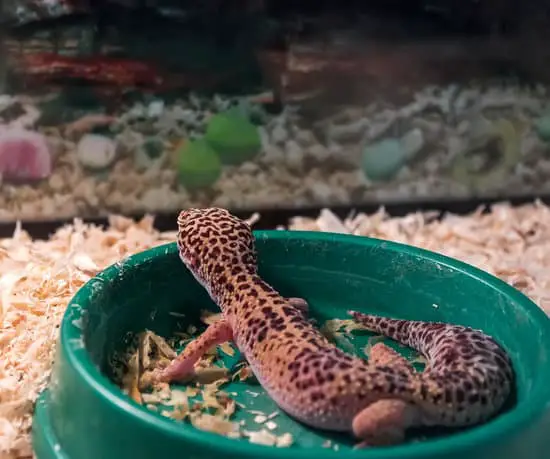 If you feed wax worms to your leopard gecko too often or too early, he or she may get addicted.
Waxworms are highly fatty and tasty, so your leopard gecko will become addicted to them and a picky eater.
 Correspondingly, your leopard gecko develops a fondness for it and rejects anything aside from it, which is something you don't wish to happen.
You should change your leopard gecko as soon as possible if it exclusively eats wax worms. Remove wax worms and replace them with a different variety of feeder bugs to break the habit.
Dubia roaches, silkworms, and Phoenix worms are also other viable options for feeding. Remember to gut-load and dust them as well. 
Don't lose hope if your pet refuses to eat them, you must keep on piquing their interest and serve quality insects. After some time, it will consume anything you offer when it feels hungry. 
Crickets Are Too Small In Size Compared To Your Leo
When acquiring a leopard gecko, losing interest in small insects, including crickets, could be expected.
In this situation, choose larger bugs (no larger than the distance between your gecko's eyes) to offer. 
This may solve the problem. Those that are relatively larger will be difficult to consume so make sure that the size is appropriate and right for your pet. 
DBDPet's Premium Live Silkworms
DBDPet's Premium Live Silkworms (15-20) - Chameleon, Bearded Dragon, Leopard Gecko, Monitor, and Other Reptile Food - Fishing Bait
✔️ Silkworms are very high in Calcium, Protein, B1, B2, B3, Magnesium and Sodium
✔️ Staple diet for Bearded Dragons, Chameleons, Leopard Geckos, Monitors, Tokay Geckos, Leachie Geckos, Tegus and More!
✔️ Finicky in shipping, they don't do well in hot weather, message us for HOLD FOR PICKUP if need be!
✔️ WORRY FREE LIVE ARRIVAL GUARANTEE - If anything goes wrong, we will take care of you!
✔️ DELIVERED TO YOUR DOOR - Your order does NOT need to be held for pick up at your Post Office for the guarantee
Last update on 2022-04-19 / Affiliate links / Images from Amazon Product Advertising API
Your Leopard Gecko Is a Picky Eater
Many reasons could cause why your leopard gecko may be choosy when it comes to the food it eats.
If your leopard gecko is particular about what it consumes, it will only prefer certain bugs over anything else.
Leopard geckos are finicky eaters that will quickly become bored if they are fed the same insects every day.
Every day or two, you should rotate and mix the feeder insects you give your leopard gecko. Leopard geckos that are ovulating or pregnant may become finicky eaters. This is very normal.
If you are wondering about how much leopard geckos can eat, this article will discuss it for you.
6 Tips to Encourage Leopard to Eat Crickets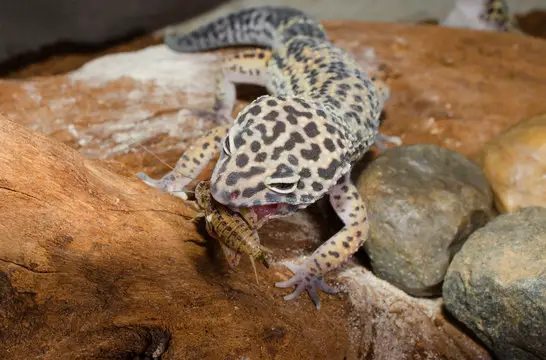 You may be looking forward to encouraging your pet to eat crickets. It is quite a common concern for pet owners.
Your geckos have become pickier and stopped eating them, and you're beginning to wonder if something is wrong. 
Among many things, the first step you must undertake is to reevaluate your husbandry. Read on to know the six essential tips to encourage your pet to eat crickets. 
Give It Some Time and Try Again
Your leopard gecko will not eat an insect that has bitten or injured it. When you have determined what is causing your pet to avoid crickets, give it some time and give it another shot.
If you just hand feed your leopard gecko and give it too much food, it may grow sluggish. Adults simply need to eat 1-3 times each week, as previously stated.
It's possible that feeding your leopard gecko solely to entice it to eat will have bad consequences.
Spread out your meals, and you'll have a better appetite. Allow your leopard gecko to become hungry and go on a food quest.
If you just obtained your leopard gecko (of any age), it may take a few weeks for it to resume eating regularly. In the meantime, it will only consume a small number of bugs.
Try to Make Crickets Move More but Not Too Fast
If you like, you can cut the crickets' back legs off. Alternatively, you might provide mealworms.
The owners often share that their geckos are too sluggish to catch a specific prey. Though it may take some time, they'll eventually capture them.
 This is what transpires in the wild too. They'll move quickly if they're hungry enough. When they're motivated, leopard geckos may move quite quickly.
Sometimes, being in captivity and having easy prey causes them to become lethargic.
Hideout Leopard Gecko Tank Terrarium Decor
PINVNBY Crested Gecko Accessories for Habitat Hideout Leopard Gecko Tank Terrarium Decor Flexible Bend-A Branch Jungle Climbing Vines Plants Coconut Shell Hut for Reptiles Chameleon Gecko(4 Pcs)
【MODELLING DIVERSITY】 Artificial bendable rattan vine with natural feel and appearance; Reptile jungle vines are water proof, give your pet a better experience. The artificial leaves are PP laminated, with realistic appearance and not easy to discolor or fade. Provide a wonderful and comfortable habitat, simple designs and varied shapes, make your beardie feel at home.
【MATERIAL】Made of non-toxic polyurethane and metal, artificial climbing vines are tough and durable, making them safe for climbing pets.It has a natural look and feel.Perfect addition to any aquarium.Sturdy, waterproof, flexible and simple in shape.They can be bent to fit a pet's paddock and provide more support than traditional vines.
【NATURAL COCONUT SHELL】Made from completely natural coconut shells, it provides a safe, sustainable and non-toxic environment for small pets.Pure natural coconut shell, without any treatment, pure handmade, safe and environmentally friendly.The top breathability is good, the surface is too polished smooth, small pets will not be scratched.This is a good choice for his sleep, recreation and physical exercise.
【EASY TO BEND】 Easy to complete design, crawling vines can be bent.Creative DIY design USES your clever ideas to perfectly add to any glass ball.When you shape the vines and leaves, it allows your pet to regulate its body temperature by climbing closer and farther from the sun.They'll know how high to climb!
【SIZE】It is 2cm / 0.8in diameter and 120cm / 3.9ft long.The package includes 1* jungle vine 2* plastic potted plant leaves.Artificial forest branches can provide suitable sports for many reptiles.For lizards, chameleons, tree frogs, geckos, turtles, snakes and more.Rainforest crutches.The shape is changeable and the design is easy to finalize.
Last update on 2022-04-19 / Affiliate links / Images from Amazon Product Advertising API
Get Bigger Crickets as Your Leopard Gecko Older
Baby geckos only need to be fed insects that are around 3/8 inch in size. Young or juvenile geckos need to eat crickets that are approximately 1/4 inch in size. 
As they grow older, adult geckos should be given crickets that are sizable, fairly small, or adult-sized. Give your pet insects which size is no larger than the distance between their eyes.
Don't Leave Any crickets in The Tank And Hoping Your Leo Will Eat Them Later
Leave no insects in the tank in the hopes of your leopard gecko eating them later. The feeding time should not be less than 15 minutes, and at the same time, exceed 20 minutes.
Remove all of the bugs not consumed after that. You may attempt this method again on the next feeding.
Only babies need to eat every day, whereas adults aged 6 months and up will only eat 2-3 times per week, if at all.
It's very normal, so just wait till the next meal. Your leopard gecko is also likely to be more hungry.
Stop Giving Wax Worms So Often
Don't offer wax worms or other fatty worms regularly. If they continue to eat these, it will be difficult to change something that it has been accustomed to.
Remove them from your leopard gecko's diet until he or she begins to eat a more varied diet. 
If you are wondering about including wax worms in the diet of your pet gecko, read this article. 
Have A Variety of Diet With Different Insects
Begin by providing a staple feeder and a few fatty worms once or twice a week. Your leopard gecko can go on without eating for a week, or even more.
When your leopard gecko becomes hungry, it'll consume everything you've put in front of it. With elder leopard geckos, this could take a week, two weeks, or even longer, so be patient.
Read this article to know more about leopard geckos and worms.
Will It Be Okay For Your Leopard Gecko Without Crickets?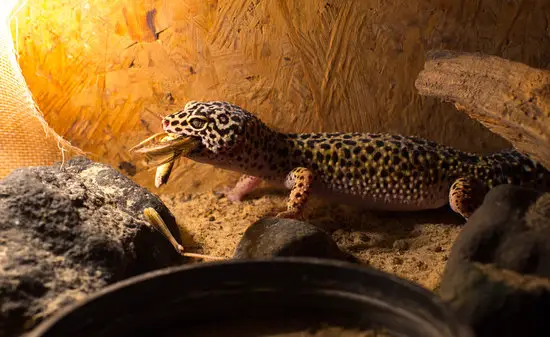 In addition to crickets, leopard gecko can eat other worms, but it will quickly become obese. An unbalanced diet will lead to health problems.
Also, Adult leopard geckos may go 10 to 14 days without eating, while some have been known to go for months without feeding. Generally, leopard geckos can only survive for a week without food.
Due to the fat stored in their tails, many adult leopard geckos may last for ten to two weeks without eating.
They utilize the stores for energy in their daily activities. They can actually survive without food for extended periods. 
This article will discuss how often leopard geckos munch on food. 
Some Other Insects To Feed Your Leopard Gecko
Foods that are healthy and safe for your pet to eat include cockroaches, crickets, worms(meal, wax, and horn).
However, not all of the aforementioned are nutritionally adequate for your pet. The most commonly served food is house crickets. They are sold in pet stores in bulk.
For more information on what they could consume, read this article. 
FAQs
Leopard gecko not eating for months
When they have enough fat stores saved in their tail, leopard geckos go through periods of not eating.
They will survive for weeks, if not months, on the stored energy. Leopard geckos also brumate from November to February, during which time they consume very little or nothing at all.
What do leopard geckos eat besides crickets?
The perfect insects to feed to your pet are crickets and mealworms.
Aside from these, good options include butter worms, silkworms, tomato hornworms, beetles, and cockroaches. Because wax worms and super worms are heavy in fat, they should only be eaten as a treat.
How do you feed a picky leopard gecko?
Begin by providing a staple feeder and a few fatty worms once or twice a week.
When your leopard gecko becomes hungry, it'll consume everything you've put in front of it. With elder leopard geckos, this could take a week, two weeks, or even longer, so be patient.
Final Sentences
Thank you for your interest in reading this article on leopard geckos and crickets. Picky eating isn't the same as not eating at all.
If your leopard gecko refuses to eat at all, consult a veterinarian to learn more about the underlying problems and develop a treatment plan for your pet.