For any category of pet dog lover who loves small dogs, the importance of reading about small healthiest dog breeds cannot be overstated. Getting a healthy dog as a pet for your family is as important as choosing a healthy partner before marriage.
Like humans, dogs are prone to specific genetic health problems such as deafness, hip dysplasia, cancer, allergies, heart diseases, and many more. However, not all dogs have genetic issues.
Certain dogs live healthier lives than others. Their care level ranges from easy to hard.  Every dog's immune system and genetics are different, hence, there is no guarantee it won't develop health ailments. 
In today's fast-paced life, people don't need the extra burden of taking special care of their dogs and running every other day to vets. Therefore, the healthiest dog breeds are an excellent choice for people having a busy daily schedule. 
If you are looking for a small dog breed that lives the healthiest life, you can choose one of the breeds that will be discussed in this article. Read on to get detailed information about each breed's size, the buying and maintenance cost, care level, and appearance. 
Why Do People Need A Healthy Dog Breed?
Specific health problems can become the reason behind the devastating loss of our favorite pet sooner than it is supposed to be. Due to this, people don't consider a few breeds with poor health conditions or are more susceptible to diseases.
Pet owners consider certain things before buying a dog, popularity, inherited diseases, and average lifespan. Reasons why people need a healthy dog breed:
They do not want to lose their most favorite companion to something devastating.
They cannot see the most lovable creature suffer every day.
People who are busy with work and don't have much time to take care of a sick pet.
Quick List Of Small Healthiest Dogs
Almost every dog has genetic health problems, but certain dog breeds have minor problems and are considered the healthiest dogs. Here are a few among them:
Chihuahua
Beagle
Maltese
Affenpinscher 
Coton De Tulear 
And many more. Each dog has different care levels, appearance, and life span. Read further to dig deep into the details. 
TOP 10 Small Healthiest Dog Breeds For Pets
Chihuahua is one of the healthiest small dog breeds that usually grow from 6 to 10 inches tall and have an average life span of 10 to 18 years. Unlike other dog breeds, they are less susceptible to common dog diseases like hip dysplasia or bloat.
Many other healthy small breeds are less prone to common and genetic health problems. We are mentioning the top 10 among the small healthiest dog breeds for pets below:
| | | | | |
| --- | --- | --- | --- | --- |
| Small Healthiest dog Breed | Size (smallest to larger) | Appearance | Care Level (Easy, Medium, Hard) | Cost |
| Affenpinscher | 9-12 inches | Monkey-like face, fluffer rough coat | Medium  | $650 – $1250 |
| Australian Terrier | 9-11 inches | Shaggy coat, short legs and shorter fur muzzle | Easy | $1000 – $1500 |
| Bolognese | 10-12 inches | Ringlets all over the body and face having short hair | Easy | $1200 – $2000 |
| Coton De Tulear | 8.7 – 11.8 inches | Prominent black nose, voluptuous hair, and large eyes | Medium  | $2000 – $3000 |
| Toy Poodle | 9.4 – 11 inches | Curly coat, squarely built, and long ears | Easy  | $1200 – $2000 |
| Shiba Inu | 13 – 17 inches | Stiff coat and fox-like appearance | Easy | $1850 – $5000 |
| Beagle | 13 – 16 inches | Tri-colored and Doomed skull with long and droopy ears | Hard | $400 – $1000 |
| Shetland Sheepdog | 13 – 16 inches | Small, long haired, lookalike rough collie  | Medium  | $800 – $1000 |
| Welsh Terrier | 15 – 15.5 inches | Sturdy and compact dog with black saddle | Easy | $800 – $1200 |
| Chihuahua | 6 – 10 inches | Apple-shaped rounded head with luminous eyes | Easy | $500 – $1500 |
| Havanese | 9 – 10.5 inches | Thick and long coat, almond-shaped lids | Medium | $1000 – $1500 |
Size, appearance, and price comparison of small healthiest dog breeds
Affenpinscher
Affenpinschers are appropriate for apartment living and require medium-level care. They do not shed often and have basic needs such as routine walks and daily meals. 
According to Wikipedia, Affenpinscher is a small, monkey-like face dog that stands tall from 9 to 12 inches. 
They love playing tug of war and fetch games and are great companions for families and individuals.
The amount of food to be given depends on their size and activity level, but an average Affenpinscher needs ¼ to ½ cup dry food in 24 hours. 
Affenpinscher is an active, healthy, and adventurous German breed that was founded in the seventeenth century.
Australian Terrier
Australian Terriers are generally healthy and are less likely to get sick, unlike other dog breeds. 
This terrier-type dog was developed in Australia, and its descends were from Great Britain, as stated in Wikipedia.
They are easier to care for and require brushing once a week to prevent shedding and need trim twice a year to strip dead hair. 
Canine Corral is one of the best puppy stores in NY for buying your new companion, and an Australian Terrier puppy will cost you around $1000 – $1500. 
You need to feed two meals per day to your Australian Terrier, which you can increase gradually depending on their activity level. 
Bolognese
Bolognese is one of the few healthiest dogs that remain youthful throughout their lives and have a few genetic ailments with more than ten years of life span. 
As per Wikipedia, The name Bolognese was given to this bichon dog breed after the northern city of Bologna, Italy, where it originated. 
They have a fast metabolism, so grain-free food is best for Bolognese. They usually require two meals every day. 
Their coat needs dedicated care. Else it can get clipped. Therefore, it is advised to brush your Bolognese coat thrice a week to keep it intact for a long time.
Coton De Tulear
Coton De Tulear is a healthy dog breed with some common dog-related health issues that rarely occur. 
According to Wikipedia, Coton De Tulear enjoys swimming and can be a great companion for swimmers and families having a swimming pool at their home. 
Young Coton needs regular grooming, whereas adult ones require brushing and bathing thrice and once a week.
Coton De Tulear doesn't eat much, and they just need ¾ cup of dog food in a day. 
You can find the best breeders on Gooddog.com and buy Coton De Tulear somewhere between $2000 – $3000.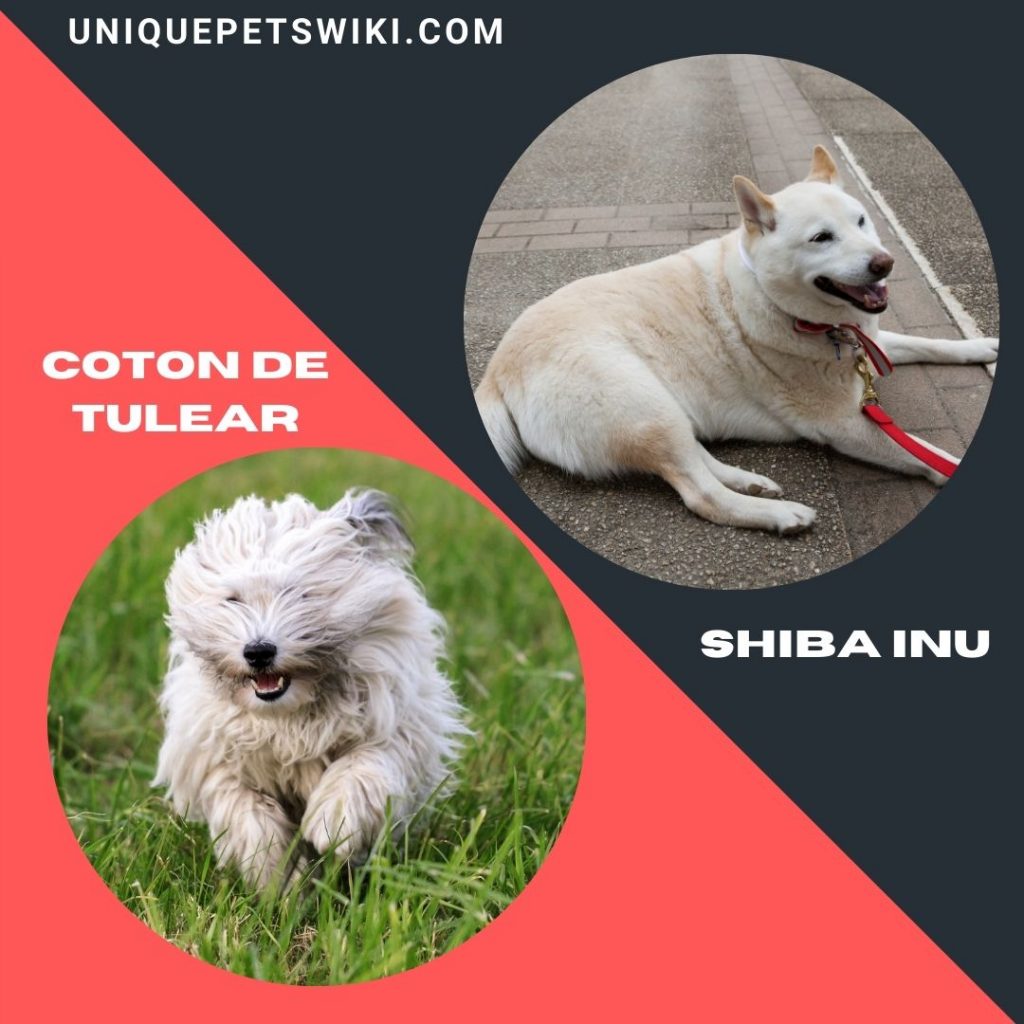 Toy Poodle
Consider yourself lucky if you have a Toy Poodle or are planning to buy one. This breed does not only have a life span of 18 years but is also considered healthy. 
The Poodle is a water dog known with different names in German and French and comes in four standard sizes, affirms Wikipedia. 
Toy Poodles are heavy eaters. Their belly gets full with at least three meals in 24 hours.
Having Canis lupus familiaris as a scientific name, the toy poodle is tiny and does not grow taller than 10 inches. 
A toy poodle can cost as low as $1200 and as high as $2000. The price solely varies from breeder to breeder. 
Shiba Inu
Shiba Inu usually spends an overall healthy life with a few common ailments such as hip dysplasia, allergies, glaucoma, and cataract. 
According to Wikipedia, the life expectancy of the Shiba Inu breed is somewhere between 12 to 16 years. 
This small and healthiest dog breed is also a heavy eater that usually requires four meals a day to stay fit and healthy. 
Shiba Inus are fun to be around, and they are a friendly and playful breed that goes well with children and older adults. 
Beagle
Beagle is one of the least healthy dogs in this listicle but has more than 12 years of longevity. 
Beagles are solid dogs with squarish muzzles and slightly domed skulls. They have droopy, long ears and a moderate tail, as per the description on Wikipedia. 
Puppy beagles consume more food than adult ones. The former needs two cups of dry food, and the latter's hunger gets satisfied with just one cup in 24 hours. 
These small dogs are susceptible to many health conditions, including epilepsy, Mulsadin-Lukene Syndrome, hip dysplasia, and renal atrophy. But, these can be controlled with medication. 
Shetland Sheepdog
Shetland Sheepdog is one of the most athletic and healthy dog breeds but has a slight tendency to inherit specific health problems, such as eye diseases, allergies, hip dysplasia, and more. 
Many people are unaware that Shetland Sheepdogs are considered therapy dogs for people who need companions to recover from mental illness, states Wikipedia. 
They don't eat much. Just ¾ to 2 cups of dry food is enough to stop their hunger pangs. 
Shetland Sheepdogs are medium-heightened breeds that stand between 13 to 16 inches tall, even as adults. 
Initially, they were named Shetland Collies that have their origins in Scotland's Shetland Islands.
Welsh Terrier
Welsh Terrier is an active, sturdy, and healthy dog with a life expectancy between 12 to 13 years and sometimes up to 15 years if well cared for. 
As per Wikipedia, Welsh Terriers can be your devoted friend. You will be happy to be around this joyous, lively, and friendly dog that loves to play and walk. 
It is recommended to give about ¾ to 1 cup of dog food to your Welsh Terrier per day. 
Welsh Terriers weren't bred to keep as pets, but they were bred for hunting purposes in Wales.
Chihuahua
Chihuahua is the healthiest and smallest dog breed with its share of inherited diseases but doesn't need much care. 
It is a Spanish name given after a Mexican state and comes in two varieties – smooth and long coat, as per Wikipedia. 
This Apple-dome headed creature requires minimal grooming and no trimming and is super easy to take care of. 
Chihuahua need 4 – 10oz fully portioned meals divided into three meals per day. 
There are certain rare breeds in Chihuahua that can cost up to $10000, but a standard Chihuahua can cost you somewhere between $500 – $1500.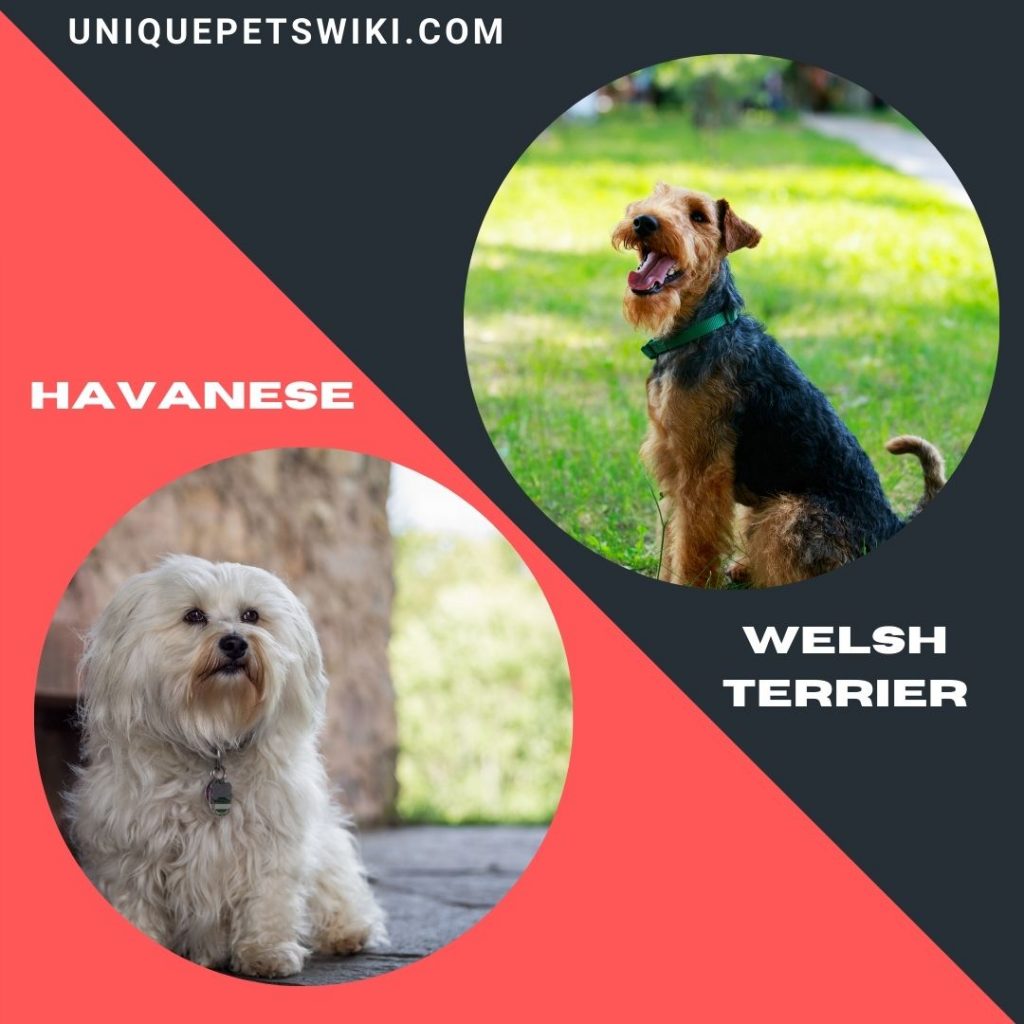 Havanese
Havanese have relatively few medical conditions considered healthy breeds with a life expectancy of 14 to 16 years. 
According to Wikipedia, Havanese are loyal, active, and lively breeds that stand not more than 9 inches tall, even as adults. 
They need medium-level care, which includes weekly grooming and trimming sessions as their hair can grow long up to 8 inches. 
Havanese are picky eaters, and you might need to feed the puppy with your hands. They need ½ cup of dry food three times every day.
Which Is The Small & Easiest Dog To Take Care Of?
Chihuahuas are the smallest and easiest to take care of dogs on the list. They do have their share of inherited diseases but can be easily treated with medication.
This breed doesn't require much grooming and trimming sessions due to low-length hair and remains healthy and active life long. 
Pros and Cons of A Small Dog
If you are thinking of buying a small and healthy dog, you might be struggling with the pros and cons list. Let us make it simpler for you. 
Every breed has its advantages and disadvantages, so do small dogs. Some of the pros include the following:
Small dogs are easiest to travel with, manage, and take care of. 
It costs a lot less to feed and groom them.
They make a great apartment dog where space is limited.
Make great companions for families having kids and older adults.
Certain cons of petting a small dog includes:
Small dogs are less sporty.
They are more fragile and prone to accidental injuries.
They need more attention and supervision.
It can be tricky to train them.
Nowadays, most people prefer petting small dogs as the living space is confined and life is becoming busier. They are easy to handle pets and make great companions for people who are stressed a lot. 
Last update on 2022-12-30 / Affiliate links / Images from Amazon Product Advertising API
Dogs are one of the most popular pet animals in the world. In every two home in the United States, you're likely to see one or two different breeds of dogs.
Due to their popularity, you'll come across a wide variety of products regarding its care, training, grooming, feeding, and so on. This, without doubts makes choosing the right product for your dog cumbersome.
Having this in mind, we recommend The Ultimate Pet Health Guide: Breakthrough Nutrition and Integrative Care for Dogs and Zak George's Dog Training Revolution: The Complete Guide to Raising the Perfect Pet with Love for your reading pleasure.
Keep in mind that regular exercise and training can enhance your dog's immune system and health in general.
Wrapping Up
Not all dogs are difficult to handle. These ten dogs we have mentioned in this article are the healthiest dogs and super easy to manage.
However, almost every dog has some inherited diseases, but taking care of a few things can make them stay healthy and active for long. If taken care of, these dogs can live more than their maximum life expectancy limit. 
If you are a dog lover and looking for a small healthiest companion, you can read this article and choose as per your choice.