Getting a healthy and tamable uromastyx is essential. However, choosing the best breeder is tricky. Therefore, we came up with this article to help you get the best Uromastyx breeder regardless of your location.
This article will give you a list of the best breeders and provide you with tips on choosing the best breeder. 
Remember that the best breeder should guarantee you a healthy and robust uromastyx. Therefore, keep reading to know where to get the best uromastyx breeders. 
List of Best Uromastyx Breeders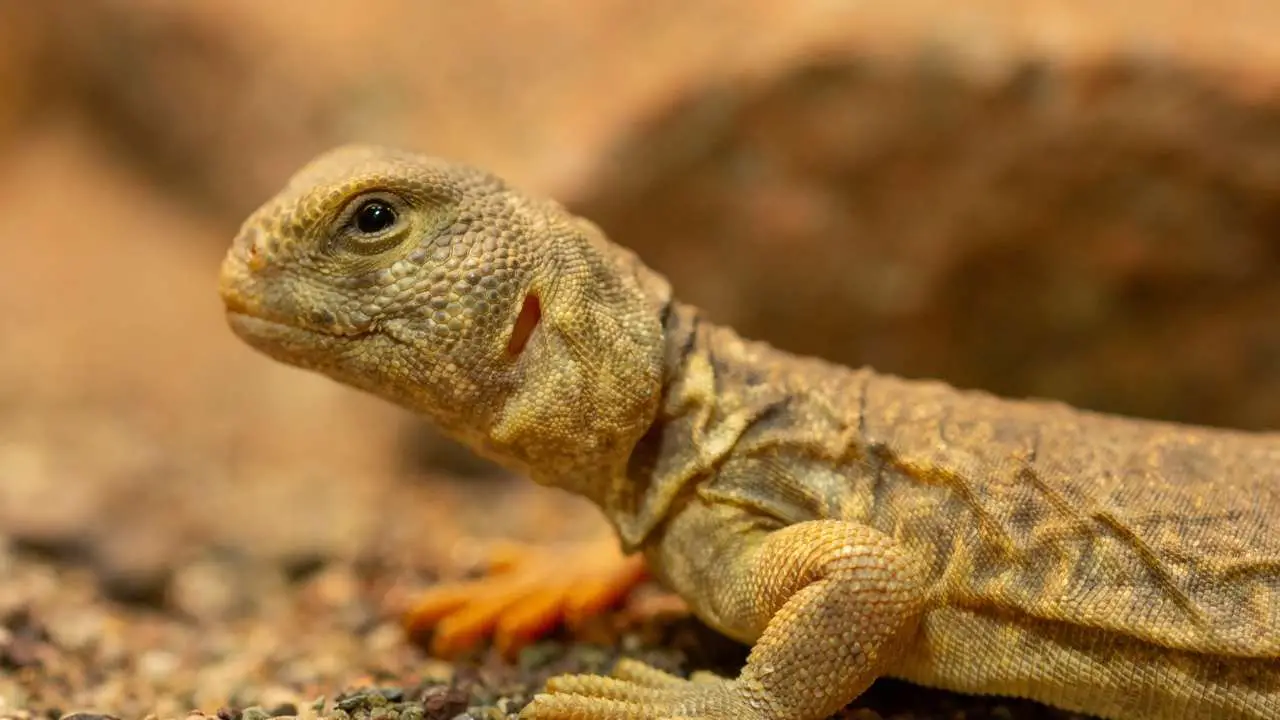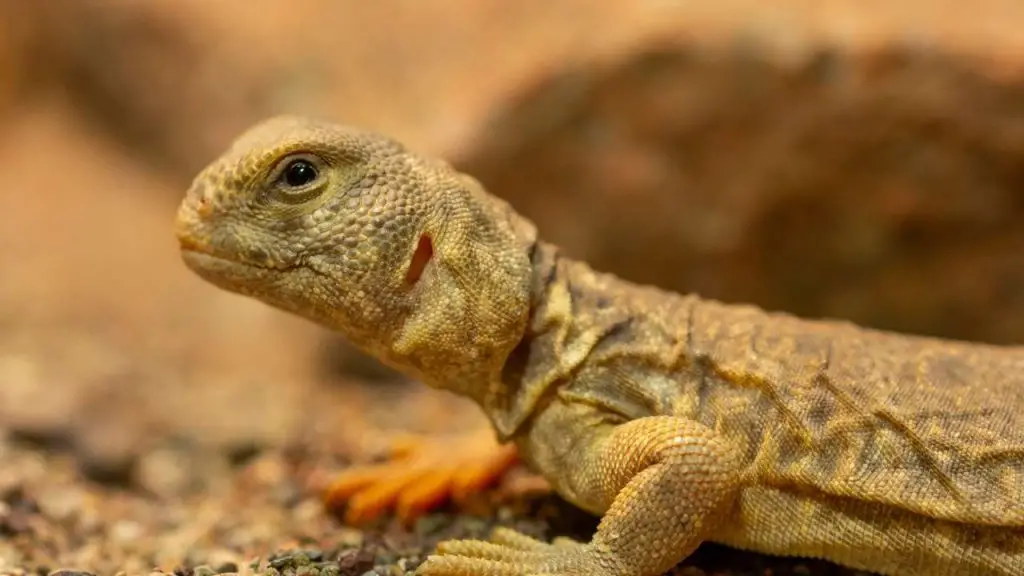 There are plenty of uromastyx breeders across the globe. Before choosing the best breeder for you, it is necessary to understand your basic needs in uromastyx.
For instance, you need to identify the specific species before choosing your best breeder. It is because most breeders specialize in a particular species and only breed the same.
 Additionally, location and delivery services might also be of great importance. Imagine ordering your uromastyx from a different continent only for you to receive a dead one.
It can be frustrating, right? For these reasons and others, here is a list of some of the best uromastyx breeders.
Deer Fern Farms
Deer Fern Farm is located in the United States. They have been in the market since 1998. Thus, they have more than 20 years of experience in breeding uromastyx. 
Deer Fern Farms' primary business is in breeding reptiles. They breed several species of uromastyx, including Sudanese, ornate, Banded, Egyptian giant, Red-back cobalt blue, among others. 
You can purchase uromastyx from Deer Fern Farms for $49 on the lower side and $199.9 on the highest side.
The prices vary from species to species. For instance, Omani is far more expensive compared to Saharan uromastyx.
HammerHead Reptiles
Kamiel Hamers owns hammerhead. He is a reptile hobbyist and a breeder who is located in the Netherlands (Europe).
He has a special interest in desert lizards, especially herbivorous ones. Kamiel Hamer has been in the reptile market for more than 20 years. 
He breeds a variety of uromastyx species, including Saara, which is a rare species. There's no much information about Hammerhead uromastyx prices. However, you can follow him on his Instagram page here.
Backwater Reptiles
If you are not new in the world of reptiles, you have probably heard of Backwaters.  
It is owned by Sam, who has been passionate about reptiles since he was young. He now has a 3,000 square foot facility that he uses to breed his reptiles. 
The Backwater Reptiles are based in Madagascar, and they are registered members of the International Reptile Conservation Foundation.
If you are interested in getting your uromastyx from Backwater, you can buy their cheapest breed, Yellow Niger, at $79.99.
Their most expensive uromastyx species goes for $999.99, which is Omani.
Tails and Scales
Tails and Scales is located in Toronto, Ontario in Canada. It has been in operation for more than fifteen years now.
The founder of Tails and Scales started to breed reptiles as a passion. It has now grown to a successful business, and the reptile hobbyist community is familiar to Tails and Scales.
If you would love to get your uromastyx from a passionate breeder who guarantees healthy and well-kept uromastyx, you can get them from Tails and Scales.
At Tails and scales, Yellow Saharan goes for $175, while Ornate Uromastyx goes for $500.
Reptmart
Reptmart breeds quality and unique reptile morphs. Their transactions are strictly online as they are not open to the public.
However, you can purchase uromastyx or any other reptile directly from them without premium costs.
You can get a Yellow Niger uromastyx from them at the cost of $99.00, and Egyptian at $399. The two uromastyx are the cheapest and most expensive species they have, respectively.
Reptmart uses FedEx to ship live animals. In most cases, you have to pick up your order from the nearest FedEx center. 
The shipping cost is usually $49. However, if you reside outside the United States, delivery of live animals from Reptmart might not be possible.
How to Choose a Good Uromastyx Breeder from the List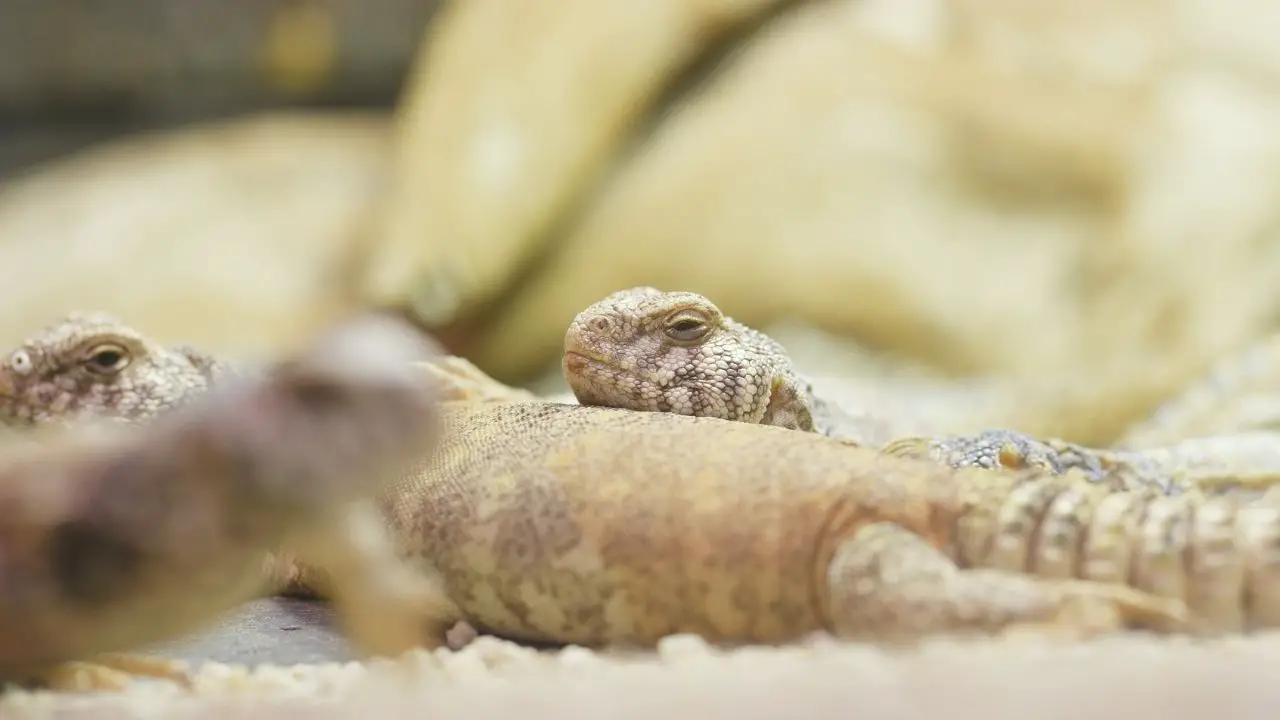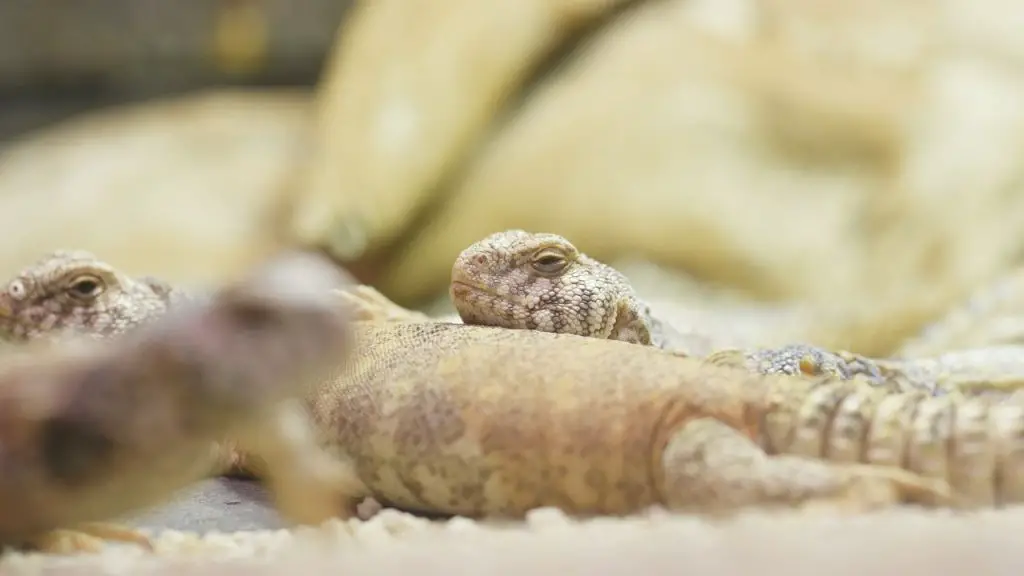 All the above breeders are good. However, choosing the best breeder for you from the list will depend on various factors.
For instance, some breeders can only deliver your uromastyx order only if you live within the same country.
What makes a breeder more suitable than others for you include
Near you
When it comes to buying exotic pets, it's usually good to meet and talk to breeders in person. Since those breeders are passionate about the pets they are selling, and they can answer almost all questions you may have.
Meeting the pets in person can also help you judge their temperament and choose the one that attracts you most.
Just like humans, it's possible to fall in love with a particular pet compared to others. 
Additionally, getting a pet from a breeder near you reduces the chances of receiving a dead uromastyx or different species from the one you want.
Most reptile hobbyists prefer to purchase their uromastyx or any other exotic pet from a breeder near them for these reasons and others.
Long-run Business
They say experience is the best teacher. Therefore, it is always best to get your uromastyx from a breeder who has been in business for the longest time.
Long-run breeders are more likely to offer you unique species as they keep on trying to produce better and quality uromastyx.
Furthermore, buying your pet from a breeder who has been in business for a long time reduces your chances of getting conned. 
Long-run breeders are also more likely to have referrals and testimonies from other uromastyx hobbyists. Therefore, dealing with long-run breeders reduces your risks of either your uromastyx being unhealthy or even nonexistent.
Good Support
There are plenty of good breeders all over the world. However, the one with the best customer support prevails over them all.
The best breeder should be helpful, reliable, and easy to get in touch with. Breeders who don't seem to value their client's time end up losing them all.
Warranty and Commitment
Every breeder may have a different return policy when it comes to delivering live animals.
As such, it is necessary to go through several breeders' guarantee policies to see which among them sounds safer than others.
Moreover, the best breeder should be able to commit to delivering healthy and quality pets. The breeder should also be able to give you valuable information about your pet's health and guide you on continuous care for them.
Besides the above mentioned factors, you should also consider the cost of the lizard you're getting. Ensure that your vendor isn't overpricing his lizards.
Wrapping Up
The above list of breeders is the best we could find around. However, they might not be located within your locality.
As such, you could opt to get your uromastyx from an online breeder. If so, it would be necessary to choose a reliable online breeder to provide healthy and suitable uromastyx for you.
The best way to spot an excellent online breeder would be by joining uromastyx Facebook groups.
Additionally, you should check their shipping policies and read user reviews to know what others are saying about your potential breeder.
Remember that wild-caught uromastyx have a difficult time adapting to captivity. Thus, always ensure that you acquire your uromastyx from a reputable breeder who can not cheat you into buying a wild-caught pet.