Are you a dog lover but hate baying? Well, you simply need a quiet pup for your place. There is a variety of small dog breeds that don't bark.
You might be looking for a dog that can fit in a small space and don't disturb neighbors. Don't worry we have got you covered.
As you already know, small dogs can become amazing pets when you have a small living space or an apartment. Here we have enlisted the top 5 small dog breeds that don't bark.  
What Are Small Dog Breeds That Don't Bark?
Small dogs can become amazing pets due to their compact size. The small dogs are 8 inches to 17 inches in size, and their weight is approx. 5 pounds to 22 pounds. Those dogs are:
Japanese 
Chin
Shiba Inu
Chinese Crested
Italian Greyhound
French Bulldog
When you live in a small space, then less noisy dogs are a perfect choice. Unfortunately, there are a lot of small dog breeds that are popular for being irritating. These breeds tend to show like they are bigger and strong with lots of barking.
Your dog's barking volume can become a major problem when you live in an apartment. So we have searched for smaller dog breeds, which don't share the loud Napoleon complex of their little peers.
Top 5 Small Dog Breeds That Don't Bark
Finding a small dog without the whines, howls, and yappy barks is not easy. So in this table, you will find small and mostly quiet breeds of dogs. You can compare their characteristics, prices, sizes, and much more. 
| | | | |
| --- | --- | --- | --- |
| Breeds | Size | Lifespan | Cost |
| Japanese Chin | 8 inches to 11 inches 4 pounds to 9 pounds | 10 years  | $900 to $1,500 |
| Shiba Inu | 13 inches to 17 inches 16 pounds to 22 pounds | 13 years to 14 years  | $1,400 to $3,500 |
| Chinese Crested | 11 inches to 13 inches 10 pounds to 12 pounds | 13 years to 15 years  | $1,000 to $4,000 |
| Italian Greyhound | 12 inches to 15 inches9 pounds to 18 pounds | 12 years to 15 years | $1,000 to $1,500 |
| French Bulldog | 11 inches to 12 inches 16 pounds 20 pounds | 11 years to 12 years | $1,000 to $3,000 |
Size, lifespan and price comparison chart of small dog breeds that don't bark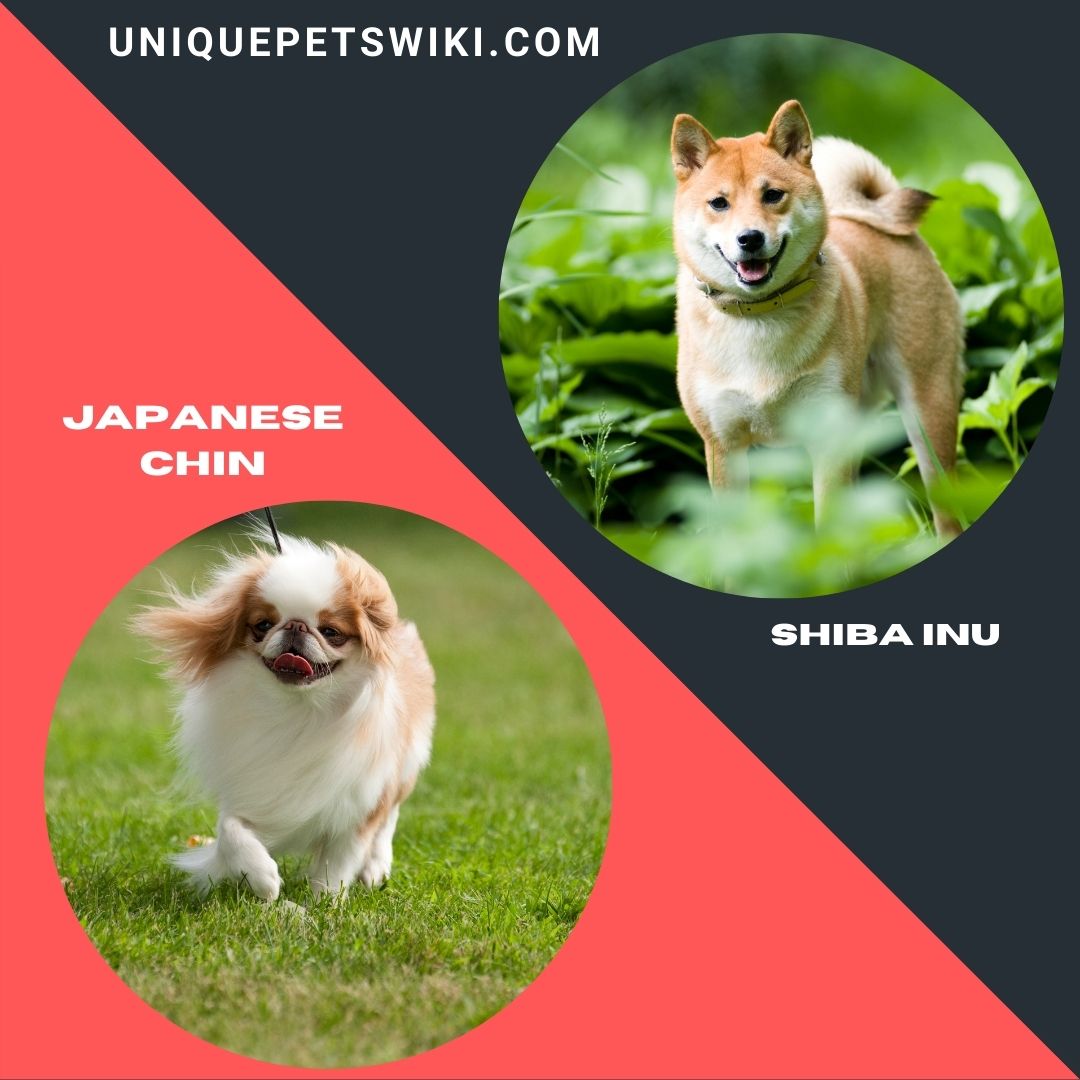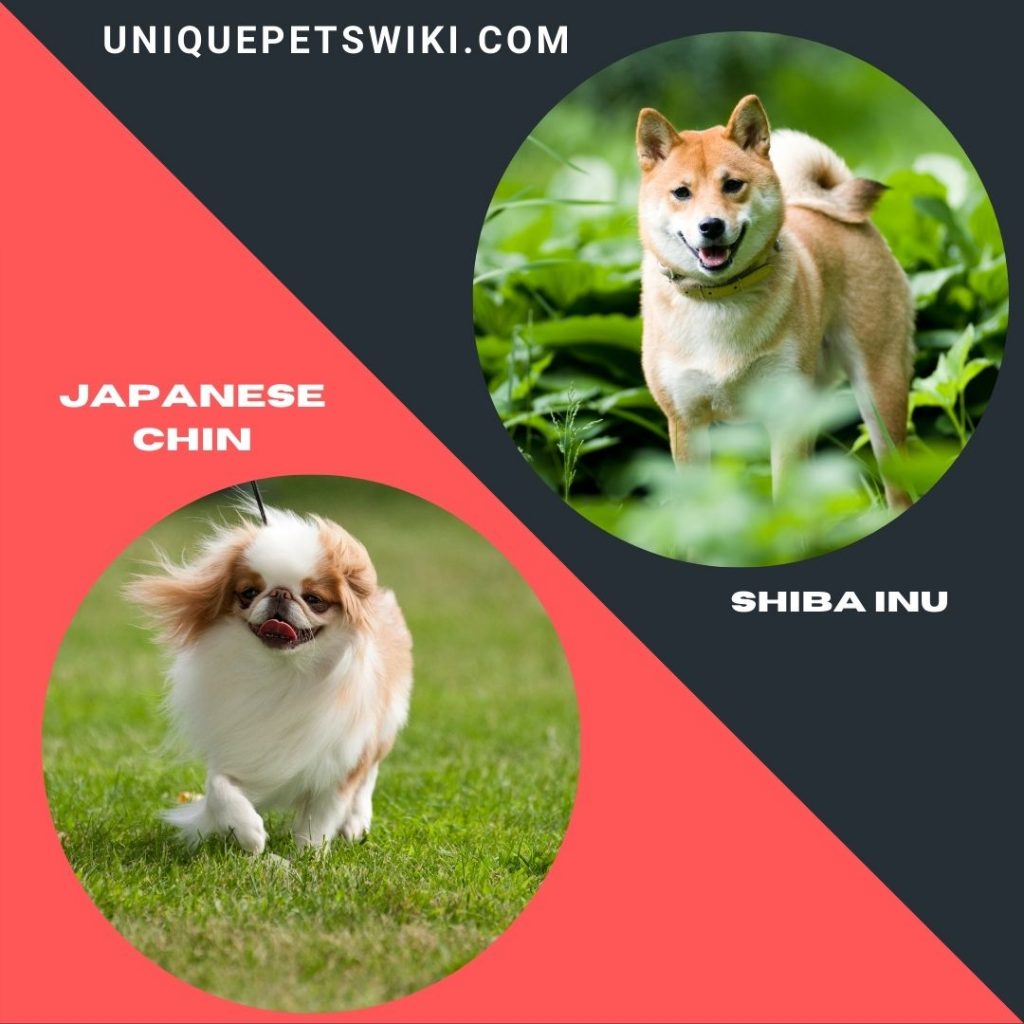 Japanese Chin
The Japanese Chin dog breed originated in China. They were prized divisions of the Chinese imperial court. It was apparently a gift to the emperor of Japan that he made his way to that island nation that gave him his name.
This breed barks to alert his family members or owner. They have an unusual singing voice and don't bark much. The Japanese Chin's have a height of 8 inches to 11 inches and weigh between 4 pounds to 9 pounds.
Japanese Chin is a good companion and should live indoors. They can't live without their owner.
Japanese Chin needs less exercise. It would be best if you take them for a daily walk. Training can be difficult for them because they are a little lazy. Japanese Chin can live up to 10 years but can't live longer.
You can buy this breed from $900 to $1,500.
Shiba Inu
Shiba is a popular Japanese breed of dog and is also known as a Japanese national treasure. It is the smallest of the spitz breed of dogs in Japan.
This dog breed is vocal and doesn't scream much while being happy or angry. The height of Shiba Inu is 13 inches to 17 inches. Their weight varies from 16 pounds to 22 pounds.
This is an adaptive dog breed. They can stay indoors, in small places, and in an apartment. It is a territorial, independent, and proud dog.
This dog breed acts as a little fox around your house. Shiba Inu are not difficult to groom, usually healthy, and one of the cleanest breeds of dogs.
In the case of caring, comb their hair at least once a week. Remember, training them at an early age to make them socialize.
You can purchase a Shiba Inus puppy at $1,400 to $3,500.
Chinese Crested
Chinese Crested dogs are not primarily from China. They developed from Mexican or African hairless canines that were less in size by the Chinese.
The Crested is said to have brought Chinese sailors on the big seas as early as 1530, killing vermin while and between times of epidemic. By the 19th century, Chinese Cresteds began to appear in many prints and paintings of Europe.
The height of this breed is between 11 inches to 13 inches. Their usual weight is approx 10 pounds to 12 pounds. It is one of the quiet dog breeds that doesn't bark too much.
The Chinese Crested is an alert and happy dog breed. They love to get a lot of cuddles and kisses from their owners. These dogs are friendly with family but not friendly with outsiders or strangers.
The Chinese Crested breed needs less exercise and is not good at jogging. You can provide more toys to them, and they can be trained well with minimal effort.
If you want to buy a puppy, then you need to spend at least $1,000 or $4,000.
Italian Greyhound
The Piccolo Levriero Italiano or Italian Greyhound is a little Sighthound Italian breed of dog. This breed is also known as the Italian Sighthound.
Their size is approx 12 inches to 15 inches. And they weigh 9 pounds to 18 pounds. The best thing is they bark hardly ever. But it will become a good watchdog if, find any stranger.
They are affectionate, calm, sensitive, intelligent, and sweet dogs. Italian greyhound dogs are good friendly pets if you spend time with them.
Grey includes white, cinnamon, or black colors in this breed. They have a small body and lengthy legs.
When they have a blue coat, it gives them a graceful appearance. The Italian greyhound dog breed carries the gene for diluted black skin, seeming like a dark grey coat with a clear blue cast.
You can purchase a puppy for $1000 to $1500. You will get a combo of a grey color dog and a good human companion at a less expensive range.
French Bulldog
The French Bulldog is called bouledogue français or bouledogue in French. It is a domestic dog, which is bred to be a good companion dog. 
The French bulldog is a result of cross-breeding between local ratters in Paris and Toy Bulldogs breeds imported from England.
The size of the French Bulldog is 11 inches to 12 inches with a weight of 16 pounds to 20 pounds. Mostly they don't bark a lot but bark when he wants to make you alert to a problem
French Bulldog is a stocky, friendly, compact dog with a mild-mannered temperament.
French Bulldogs have a low energy level and require less exercise. To maintain their weight, they need everyday exercise through playtime or short walks. This breed of dog is prone to heat exhaustion.
Keep the wrinkles of your dog's face dry and clean to protect them from bacterial infections. Bathe your dog at least once a month and use a top-quality shampoo over their coats. 
You buy a puppy at $1,000 to $3,000.
Tips To Take Care Of Your Dog 
Before bringing a pet into your house, it is necessary to understand how to take care of them. You should be able to give them emotional and physical support.
That will include providing nutritious food, shelter, the opportunity to survive in a safe place, and clean drinking water. It also means to make sure that your dog is happy with you. Let's have a look at a few tips: 
Provide a clean and protected living environment for your dog.
Always provide fresh water to your dog.
To prevent obesity feed, a quality diet for your pet.
Exercise and daily walking are needed.
Communicate with your pet dog and make a healthy relationship.
Don't ignore nail trimming and grooming.
Conclusion 
All the above-listed dogs are good potential family members. When you are interested in buying a small dog that does not bark, make sure to visit a local animal shelter initially. 
Having a small dog that doesn't bark is a great choice for every dog lover. If your dog is barking too much, they pay attention to their behavior. Every dog gives signs when something is not right. 
Don't buy a dog or puppy from any random pet shop; they may fool you. Buying a small dog breed that doesn't bark will all be worth it when you bring them home. 
We hope this article might be helpful for you. Do let us know your favorite dog breed in the comment section.
Best of luck finding your small quiet companion!